EPISODE SUMMARY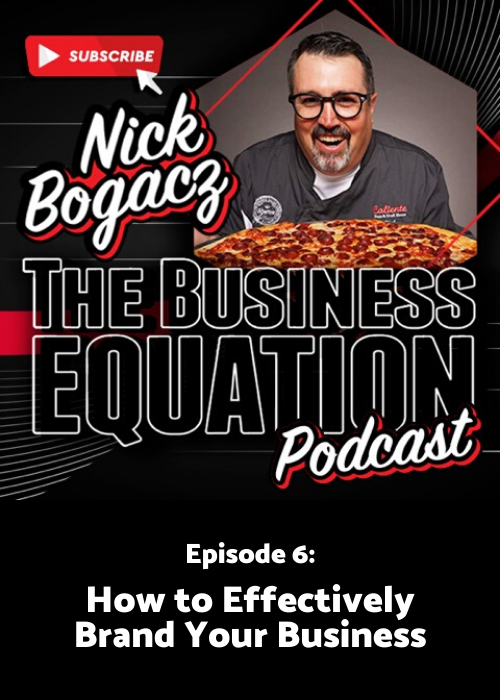 You may not realize it, but there are major differences when it comes to branding your business versus marketing your business. While both hold a world of importance to the overall growth and evolution of your enterprise, understanding the differences between the two will aid you in putting your best foot forward and amplifying the visibility of your company.
In Episode 6 of The Business Equation Podcast, host Nick Bogacz dives into the subject of branding and why it is such a critical element to your business. From naming your business to creating an eye-catching logo to establishing identity in your community and everything in between, Nick's approach to branding is straightforward and his efforts helped him grow the Caliente Pizza & Draft House brand from one location to five thriving stores in under seven years. 
In this episode, Nick covers various aspects of branding that all business owners and managers need to be cognizant of, including:
The importance of establishing a strong company logo

What colors are you using to establish your brand? 

Using cohesive uniforms to build your brand

Consistent signage in ALL of your locations

How product packaging can make your brand pop

Understanding the differences between branding and marketing
Nick is also a published author! Click here to check out his book, The Pizza Equation: Slicing Up How to Run a Successful Pizza Enterprise.
MUSIC CREDIT: Theme music for The Business Equation Podcast – Never Forget by Gareth Johnson & Chris Bussey, via www.audionetwork.com
Subscribe to The Business Equation Podcast Today!
Connect with Nick Bogacz and The Business Equation