EPISODE SUMMARY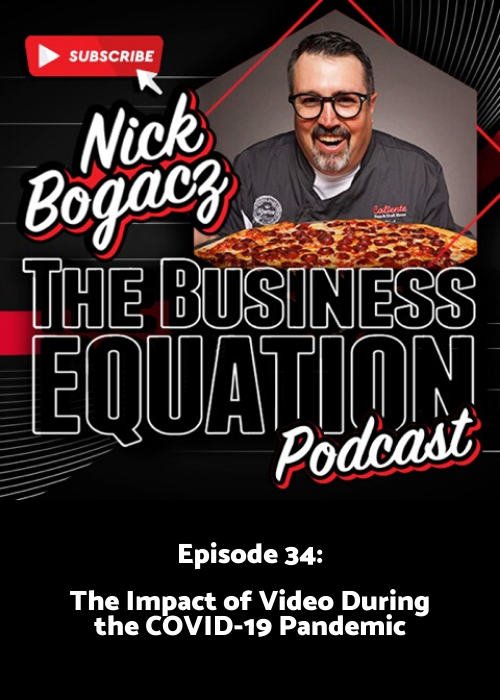 As brands navigate the rough waters the COVID-19 pandemic have presented them, many are looking for the most effective, creative, and efficient ways to communicate with their audience. It can be difficult given the current climate, but it's important to keep your business on people's minds and set yourself up for success when we come out the other side of this ongoing crisis.
There are many ways to actively communicate with current and potential customers. And of those ways, video is the most powerful. It's not only powerful in the current times we are living in, it's an approach you want to utilize at all times to promote your brand, stay in touch with people, and keep fresh content flowing from your social media networks. People love videos and will stop scrolling through their news feeds if a video catches their eye.
In Episode 34 of The Business Equation Podcast, host Nick Bogacz shares why it is important to harness the power of video during these uncertain times. Nick provides some tips that he's utilized for his videos and delves into how you can implement video into your practices as you communicate with your audience now and in the future.
Nick is a published author! Click here to check out his book, The Pizza Equation: Slicing Up How to Run a Successful Pizza Enterprise.
MUSIC CREDIT: Theme music for The Business Equation Podcast – Never Forget by Gareth Johnson & Chris Bussey, via www.audionetwork.com
Subscribe to The Business Equation Podcast Today!
Connect with Nick Bogacz and The Business Equation