EPISODE SUMMARY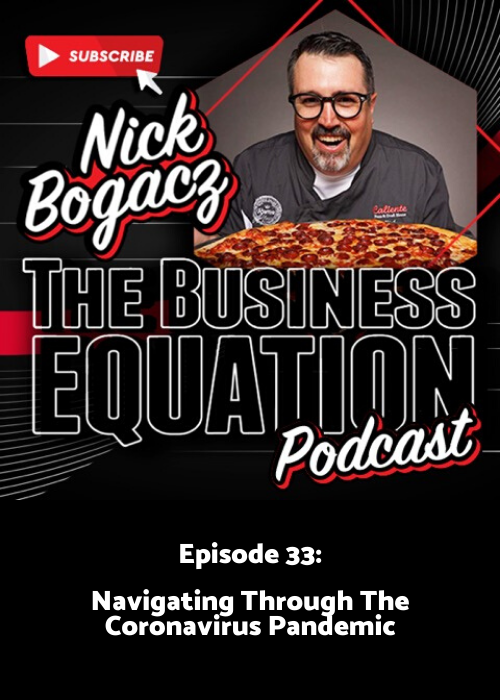 The world, and most likely, your business, are battling through severely tough times right now. The Coronavirus pandemic has impacted us all and forced many businesses to change course and do whatever they can to keep their enterprises alive. Now more than ever, it's critical you keep the proper focus, attitude, and mindset to help yourself and everyone on your team get through this period of uncertainty.
In Episode 33 of The Business Equation Podcast, host Nick Bogacz shares insight on what he's done to keep Caliente Pizza & Draft House operational during the pandemic. While it hasn't been easy and many drastic steps had to be taken, Nick has relayed a positive message to his entire staff and continues to do so as each day passes. His mindset is that this is a 12-round championship fight and each day and week that comes is another round that tests our will.
What creative steps can you take to show the world you're still here, still ready to serve, and still doing everything you can to be a positive force for those who need you? Nick will delve into the approaches he's implemented and much more in this powerful episode of The Business Equation.
Nick is a published author! Click here to check out his book, The Pizza Equation: Slicing Up How to Run a Successful Pizza Enterprise.
MUSIC CREDIT: Theme music for The Business Equation Podcast – Never Forget by Gareth Johnson & Chris Bussey, via www.audionetwork.com
Subscribe to The Business Equation Podcast Today!
Connect with Nick Bogacz and The Business Equation