EPISODE SUMMARY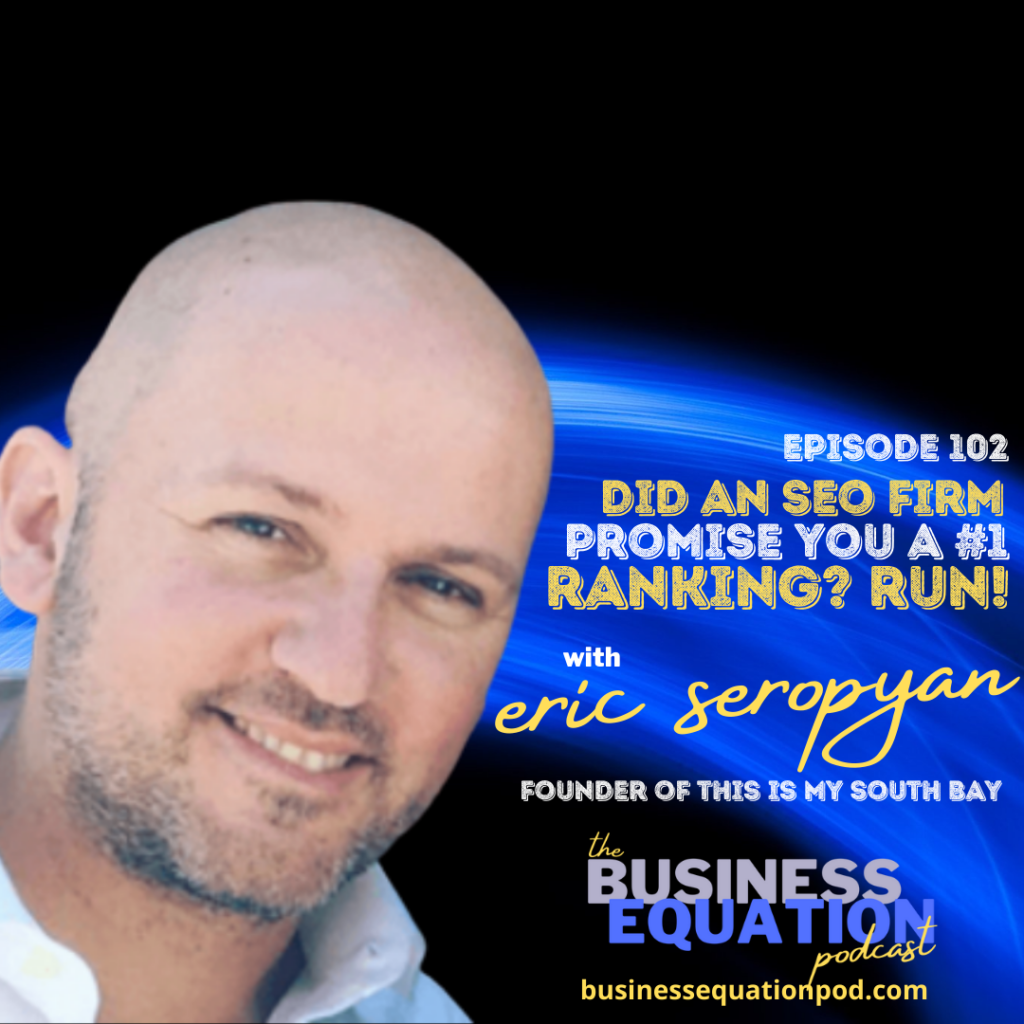 How much emphasis are you putting on your overall digital presence?
While it appears that social media rules the roost when it comes to how brands choose to enhance their visibility, there is a ton of value in Search Engine Optimization, or SEO. We've discussed this on the show before and continue to place emphasis on this area because a lot of advantages exist for small businesses when they effectively build authority on Google, Yahoo, etc.
In Episode 102 of The Business Equation Podcast, I'm joined by none other than Eric Seropyan, an SEO specialist and Founder of This Is My South Bay, a California-based firm that focuses on hyperlocal SEO – helping brands gain exposure in their hometown where opportunities for foot traffic are at their highest. Eric and I get into conversations about many topics, including best practices for Search Engine Optimization, what factors of SEO to focus on depending on your business and location, and false claims and promises from firms you need to run from fast.
If you think you can magically obtain a #1 ranking on Google, this is an episode you don't want to miss!
Click here to connect with Eric and take advantage of his complimentary SEO and website analysis.
Subscribe to The Business Equation Podcast Today!
Connect with Nick Bogacz and The Business Equation