EPISODE SUMMARY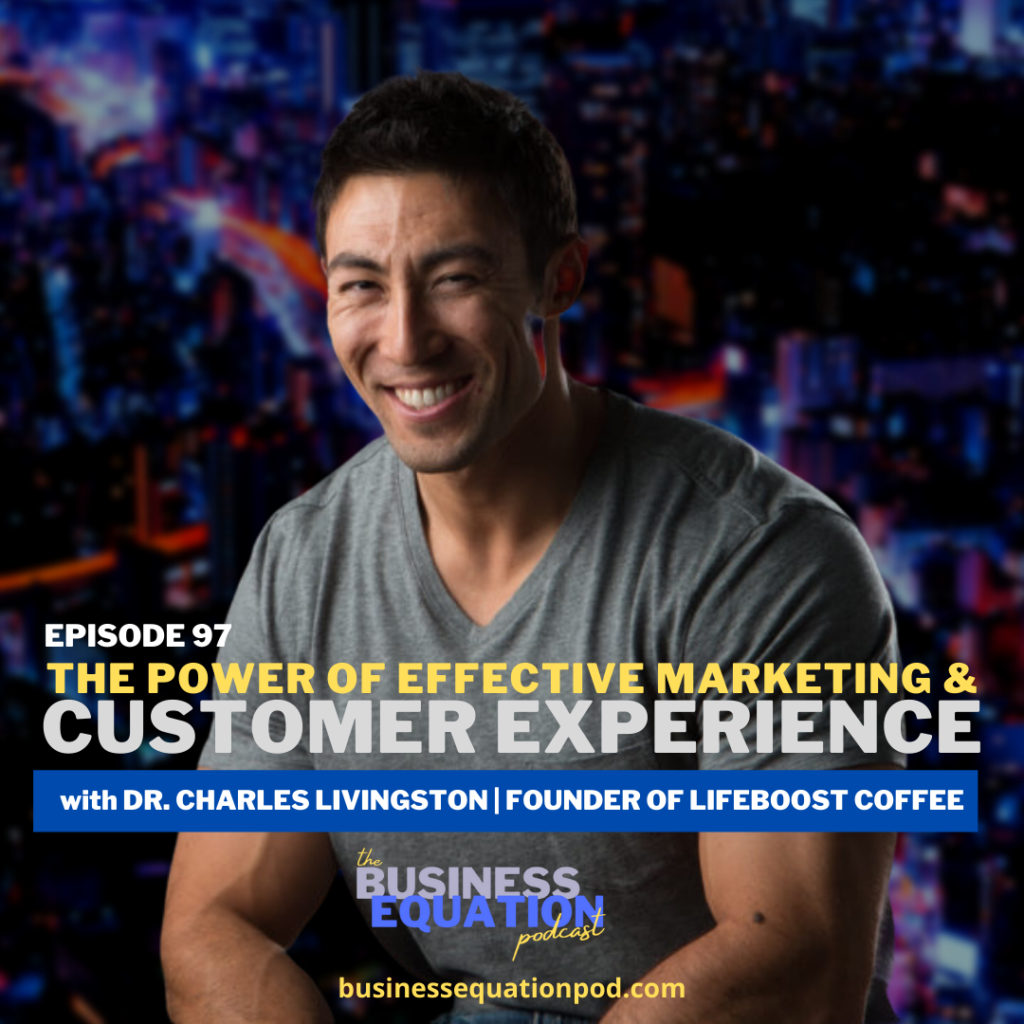 Think about the last time you had a great customer experience. Everything clicked. The service was spot on, the staff was friendly, and the ambiance was exactly what you expected when you first decided to patronize that business. That type of experience is something that will bring you back time and time again PLUS, you'll be more apt to tell others about how well things went. It's a great feeling.
Now, think about the last time you had a terrible customer experience. Definitely not as good of a feeling, right? For whatever reason, the mark was just missed and you were left with a bad taste in your mouth, questioning whether you'd ever do business with that company again.
The quality of customer experience is something all companies should be focusing on in 2021 and beyond with all their might. Likewise, the power of effective marketing practices cannot be overlooked in a world that's filled with numerous options all battling for a consumer's attention.
In Episode 97 of The Business Equation Podcast, I am pleased to welcome Dr. Charles Livingston onto the mic for a candid discussion about effective marketing techniques, creating the ultimate customer experience, building a brand from nothing to seven figures, and much more.
As you'll learn when you dig into today's episode, Dr. Livingston started out as a chiropractor and, after discovering a friend of his started making seven figures a year in the same time it took him to complete chiropractic school, decided to pivot and immerse himself in digital marketing. He learned the ropes from the ground up and eventually found himself building top-tier organizations and earning seven figures himself! His current company, Lifeboost Coffee, is approaching its second appearance on the Inc 500 List.
Dr. Livingston is an avid student and focuses on his self-education every day. When he doesn't understand something, he seeks further knowledge…even going as far as to hire a coach to help him progress, like he did when he wanted to get involved with cryptocurrency. He believes in always learning from failures and finding a solution to a customer's problems by any means necessary.
Connect with Dr. Livingston and get your hands on some Lifeboost at lifeboostcoffee.com.
Subscribe to The Business Equation Podcast Today!
Connect with Nick Bogacz and The Business Equation