EPISODE SUMMARY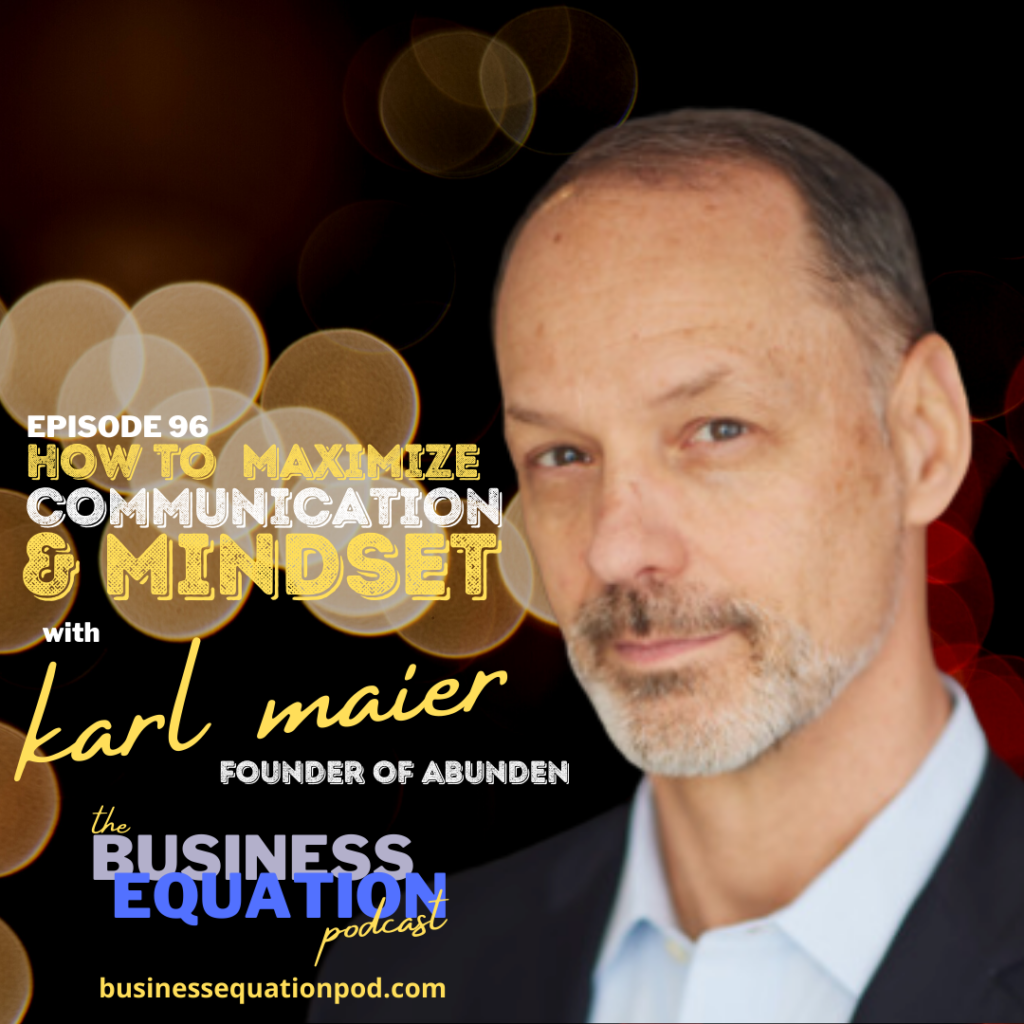 You can never underestimate the impact good communication can have in business (and in life as a whole). Efficient communication typically means an organization is hitting on all cylinders, cranking out positive results and keeping employees happy and engaged. Poor communication typically means productivity is on a decline, results are falling short of targets, and employee morale continues to dip.
On Episode 96 of The Business Equation Podcast, I'm joined by Karl Maier, the Founder of Abunden. Karl walks us through some of his early successes, as well as early failures, all leading to this current venture that helps companies improve employee engagement, thus leading to better results and practical growth.
ABOUT KARL: Karl Maier has been successfully helping business owners transform from a limiting single manager mode to a scalable management team mode so they can continue to grow their companies.
In his various roles over the past 25 years, he has led 6 established companies to double sales in 2 years including one that continued to grow sales by a factor of 7X in 4 years.  Leveraging his successes, Karl developed the Abunden Framework© and led the development of the practical management tools in the Abunden Tools App that helps companies build an engaged team to grow their business.
Karl has been the chairperson for the Rice (University) Business Network and the Houston District Export Council as well as a board member for TiE Houston.
You can learn more about Abunden at abunden.com.
Subscribe to The Business Equation Podcast Today!
Connect with Nick Bogacz and The Business Equation