EPISODE SUMMARY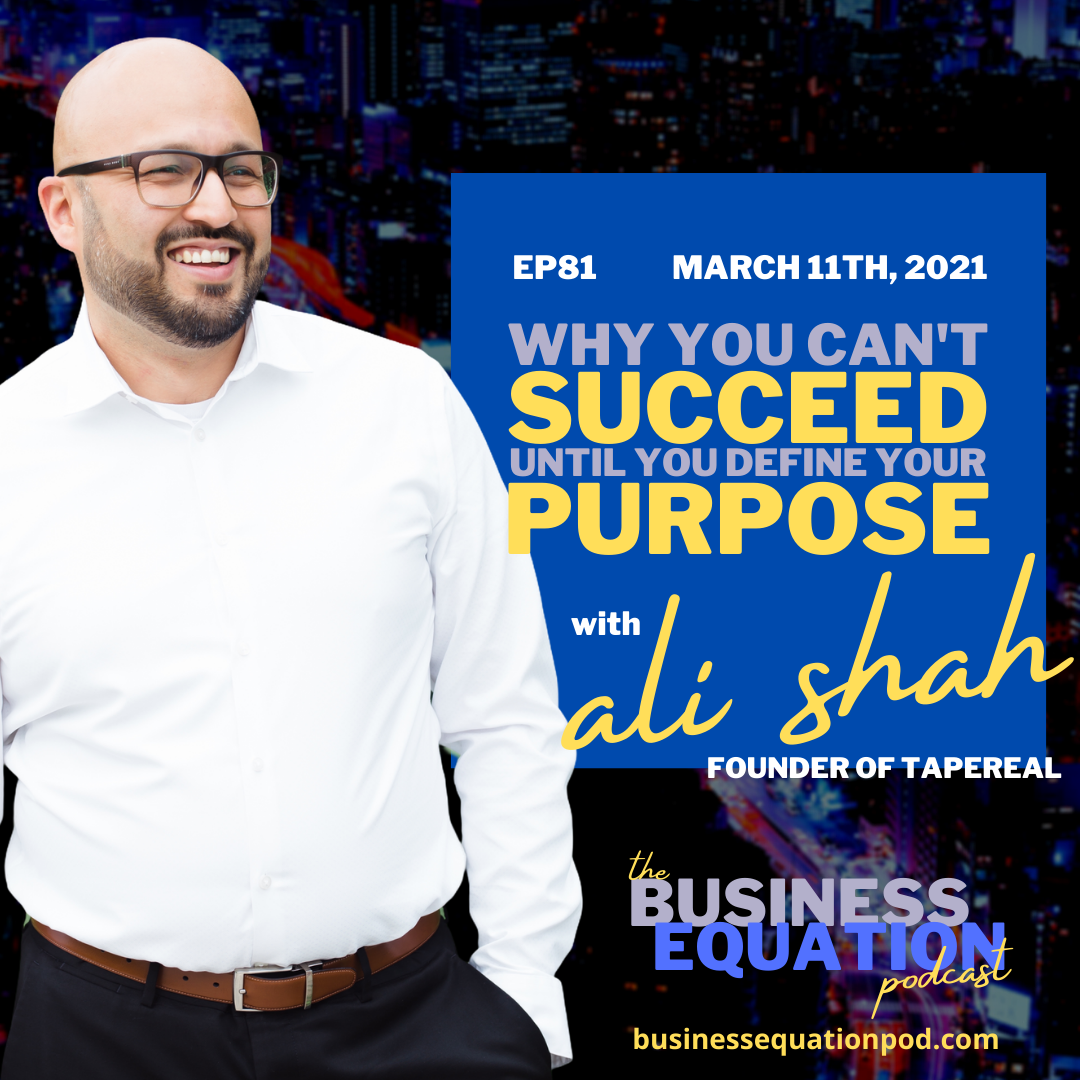 Defining your purpose is the most critical step in all of your efforts. It's your 'why.' It's what keeps you motivated and willing to keep pushing forward when the most difficult challenges present themselves. It's what keeps you focused on succeeding and what prevents you from quitting.
Episode 81 is all about defining your purpose and features an inspiring, informative conversation between host Nick Bogacz and Ali Shah, a successful entrepreneur and the visionary behind TapeReal, a social networking app that allows you to record and engage through audio and video only. Ali brings a wealth of experience to the show and his story of how he found his purpose is one you do not want to miss.
This episode brings you a look at how Ali defined his purpose, how to put your purpose center stage in all your efforts, the evolution of social media and how it's actually made us less social over time, why podcasting has gained popularity because it captures real conversation and human connection, and more.
ABOUT ALI: Ali comes from a technology background and has started five companies, but he experienced a transformational journey in South America that took him to where he is today. He realized when we personally connect with others, we improve our mental health, feel a sense of belonging, and strengthen our relationships. Traditional social media has erected barriers between humans, and hijacked our natural way of communication. Texting, posting memes/links, sharing filtered images does not bring us closer as human beings, nor does it allow us to meaningfully connect with each other. Traditional social media has made us less accountable to each other. We need to return to a pure and natural way of communication, enabled by this new technology that is
prevalent in our lives i.e smartphones.
His mission is to champion the bond of human connection by helping people truly connect and be themselves in a safe, inspiring, and knowledgeable community where everyone can be heard while building a legacy of meaningful memories.
You can connect with Ali and discover what TapeReal is all about at tapereal.com.
Subscribe to The Business Equation Podcast Today!
Connect with Nick Bogacz and The Business Equation