EPISODE SUMMARY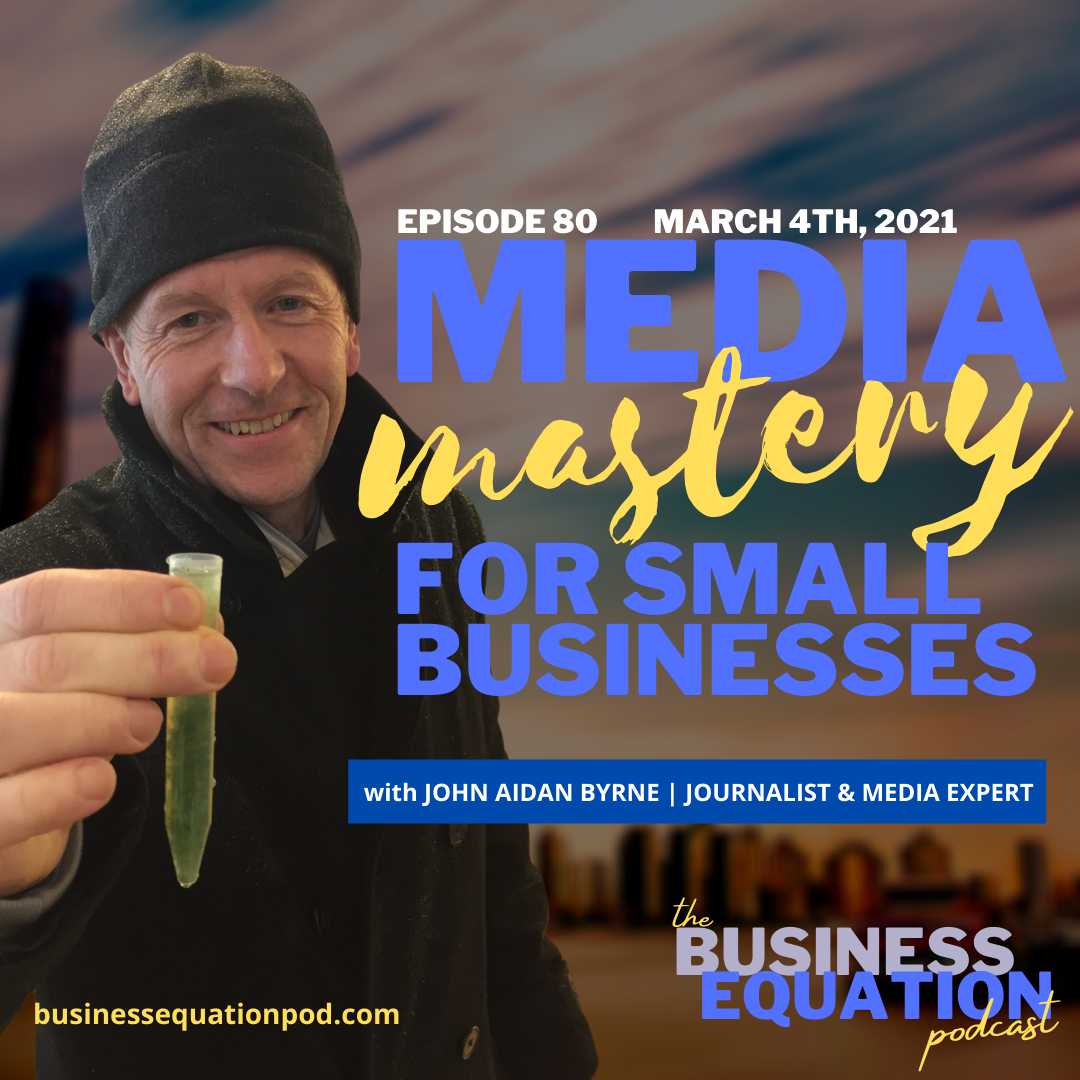 Never underestimate the power of local media! As a small business, you should be seeking to build relationships with as many outlets as you can. The right connections can truly help your brand grow because the right media services can spread the word of big things happening with your company, thus making people realize they should be paying attention to what you're up to.
But, how do you do this? That's what we're going to cover on Episode 80 of The Business Equation!
Hit the play button and check out the latest installment of the show as Nick Bogacz is joined by John Aidan Byrne, a journalist with years of building connections, delivering news, and covering assignments all over the globe. Originally from Ireland, John and his wife now make their home in the state of New York and John is here today to share his secrets, tips, and approaches for working with the media and harnessing their power to bolster your brand.
Throughout today's interview, Nick and John discuss why building relationships with the media and PR agencies can play a big role in your growth, using your creativity with getting media involved in your efforts, and much more. In addition, the duo discuss small businesses suffering through COVID-19 and how they'll rebound when the pandemic ends, as well as how bands that stick together for long periods of time exemplify the power of teamwork.
If you'd like to connect with John to learn more about Media Mastery, you can check out his podcast – Life on Planet Earth – or email him at byrnedesk@gmail.com. You can also communicate with John via text at 973-529-4699.
Subscribe to The Business Equation Podcast Today!
Connect with Nick Bogacz and The Business Equation