EPISODE SUMMARY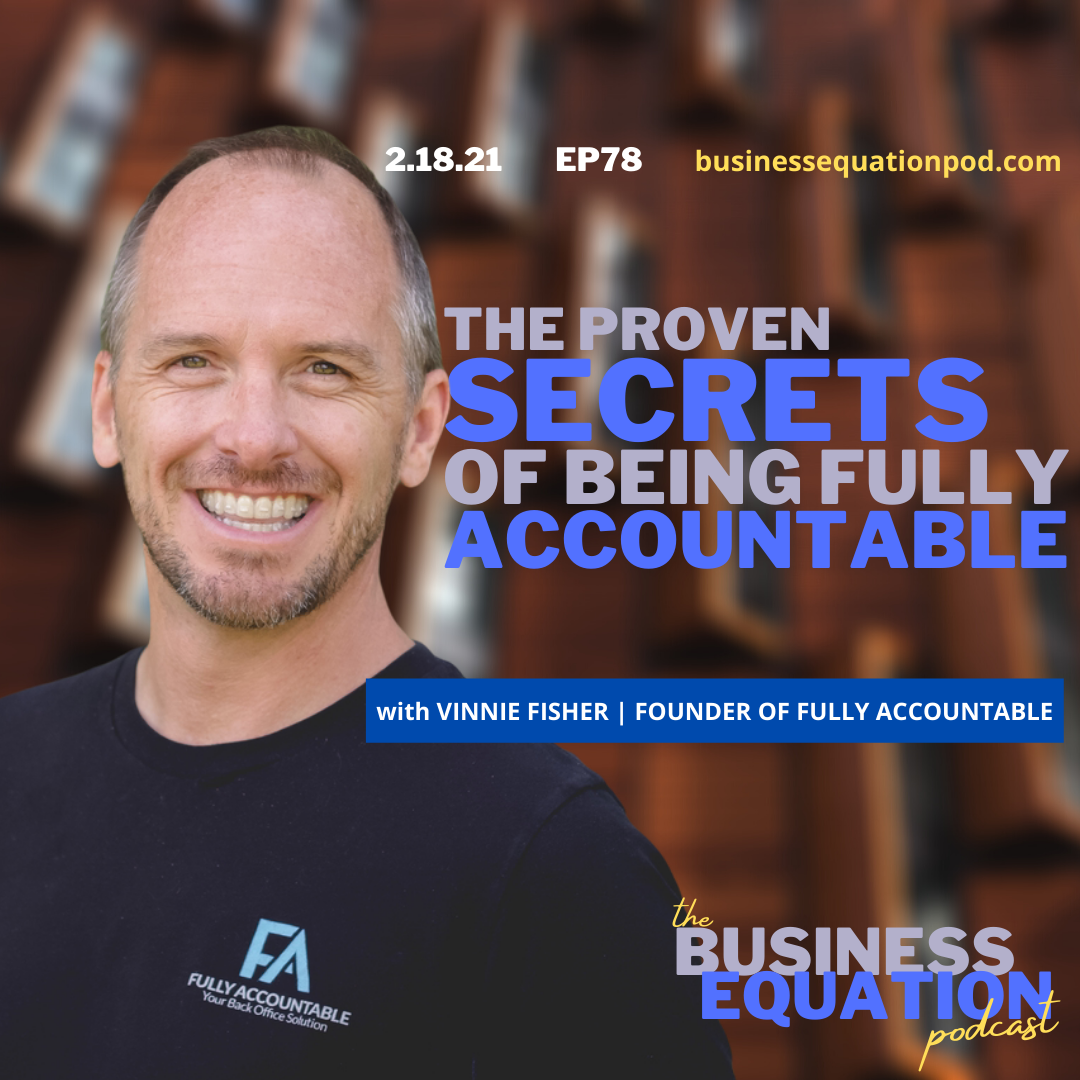 Accountability is what it's all about. Why do so many people go to the gym with a partner? So the partner holds them accountable for getting results and hitting goals. Why do businesses of all shapes and sizes have performance reviews and goal-setting initiatives? So team members can be held accountable for their work.
There is enormous power in holding yourself accountable for things that happen in your life, both personally and professionally. It's human nature to search for excuses or point the finger of blame at someone else. But those who are willing to own up negative results just as quickly as they do positive ones are the leaders who establish the right mindset, grow within their capabilities, and excel at whatever endeavor they attack for the long haul.
In Episode 78 of The Business Equation Podcast, Nick Bogacz is joined by Vinnie Fisher, a highly successful leader, entrepreneur, and author to discuss the mindset that leaders bring to the table, as well as how leaders rapidly evolve when they hold themselves accountable for their results.
MORE ABOUT VINNIE FISHER: After growing three 8-figure businesses with fast growth, many customers and low margin, Vinnie discovered the issue was that he lacked financial fluency and gave back much of his hard-earned money in cash waste and no margin. With no good solutions in the marketplace, Vinnie founded Fully Accountable, an outsourced full-service, cutting-edge accounting firm that helps eCommerce and Digital business owners through fractional CFO and accounting services.
He has also authored three best-selling books and has guided Fully Accountable to the Inc 5000 as one of the fastest growing companies in America twice, and ranked as one of the Top 5 Outsourced Accounting Firms by CFO Tech Outlook.
As a listener of The Business Equation Podcast, Vinnie wants to give you a copy of his latest book, False Profits: It's Not the Top Line That Pays You, for free! All you need to do is click this link and follow the directions to get your free copy.
You can connect with Vinnie and learn more about what he and team at Fully Accountable do by visiting vinniefisher.com.
Subscribe to The Business Equation Podcast Today!
Connect with Nick Bogacz and The Business Equation