EPISODE SUMMARY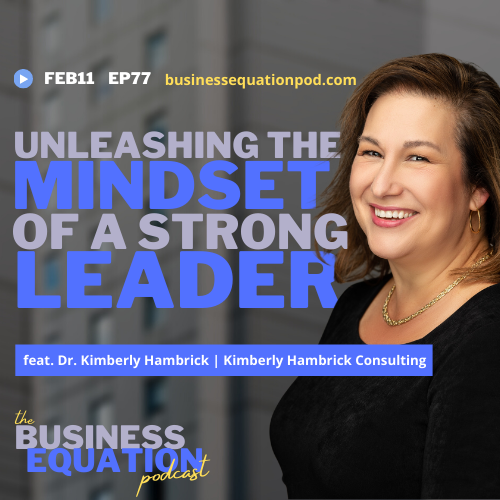 "Most people leave an organization because of the leader." — Dr. Kimberly Hambrick

At some point in your professional life, you've encountered a leader who fell short of expectations. Whether they lacked the characteristics necessary to be a strong leader, couldn't maintain their composure in tough spots, or simply didn't take the time to connect with you and make you feel like part of the team, there's no denying that some people are put into positions of leadership when they just aren't ready.
It takes the right mindset for a leader to excel, and said leader must be able to clearly define expectations, not be afraid to make tough, unpopular decisions, and understand when it's time to part ways with a problem employee OR take the time to speak to that individual about how they can improve and be an asset to the brand.
In Episode 77 of The Business Equation Podcast, Nick Bogacz welcomes Dr. Kimberly Hambrick to the show. She is the  a certified coach, teacher, trainer, and speaker with an emphasis on leadership, human development, and growth and a focus on maximizing the potential of individuals and organizations. Together, Nick and Dr. Hambrick will tackle the traits and qualities strong leaders possess, how the corporate world needs to examine how they choose leaders, some of the most powerful characteristics a leader brings to work with them every day, and much more.
You can learn more and connect with Kimberly at kimberlyhambrick.com.
Subscribe to The Business Equation Podcast Today!
Connect with Nick Bogacz and The Business Equation