EPISODE SUMMARY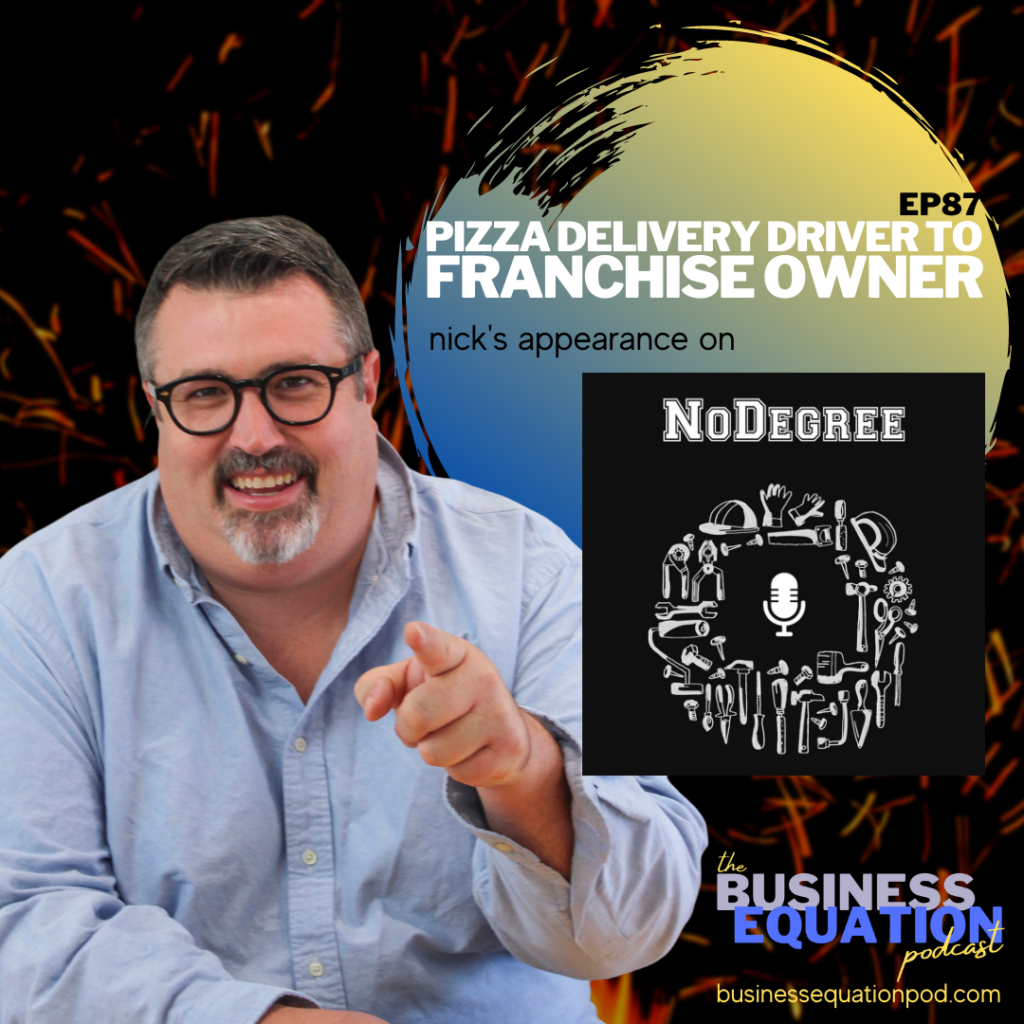 Episode 87 of The Business Equation Podcast features Nick Bogacz's appearance on the NoDegree Podcast. Nick shares his story of working five jobs and over 90 hours a week to becoming the owner of a pizza enterprise with over $9M annual revenue…all with no college degree!
You can find the NoDegree Podcast on Apple Podcasts and connect to all their of their episodes at NoDegree.fm.
Enjoy!
Subscribe to The Business Equation Podcast Today!
Apple Podcasts | Stitcher | Google Podcasts | Spotify | Amazon Music | Podchaser
Connect with Nick Bogacz and The Business Equation
Facebook  |  Instagram  |  Twitter  |  Linked In