EPISODE SUMMARY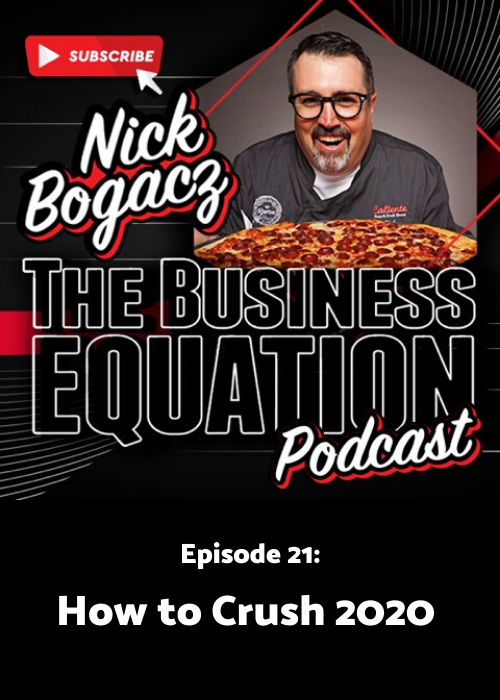 Happy New Year! As is tradition every time the ball drops, a new year brings with it a clean slate for one and all. An opportunity to start fresh, create goals, and set yourself up for success in the 365 days that lay ahead. New Years Resolutions like losing weight, putting more time into your business, quitting smoking, and many more are established…giving everyone something to work towards as they tackle a new year.
But, one of the common truths of resolutions is they burn out quickly. Many people set themselves up to "really, REALLY do it this time." But, by February (sometimes sooner), they're right back in the same old rut and their resolutions have fizzled. Maybe next year, right?
Why does this happen so frequently? Because setting a resolution isn't a habit. In order to make real change, you have to form real habits. And the more you persistently take action on whatever your goals, ambitions, and, yes, resolutions are, the more they become a habit and, subsequently, easier to stick to. If you aren't willing to truly make the changes necessary to form habits (and the majority is not), then don't expect anything to really change in your life.
In Episode 21 of The Business Equation Podcast, host Nick Bogacz discusses his plans to crush the year 2020. Nick dives deep into reflection, consistency, persistence, forming habits, and self-evaluation. He also recommends looking at conventions and seminars in your industry that will strengthen your skill set AND network and going to them with a purpose. And, of course, work hard…then play hard. Make sure you are scheduling time for breaks and vacations so you can enjoy some of the fruits of your labor!
Other points in today's show include:
When do you reflect on what you've accomplished?

Why you need to sit down and physically write out your goals

Why visualizing accomplishing those goals is just as important as writing them down

How often you should evaluate yourself and determine whether you're doing everything it takes to reach your goals

Nick is also a published author! Click here to check out his book, The Pizza Equation: Slicing Up How to Run a Successful Pizza Enterprise.
MUSIC CREDIT: Theme music for The Business Equation Podcast – Never Forget by Gareth Johnson & Chris Bussey, via www.audionetwork.com
Subscribe to The Business Equation Podcast Today!
Connect with Nick Bogacz and The Business Equation
Facebook  |  Instagram  |  Twitter  |  Linked In