EPISODE SUMMARY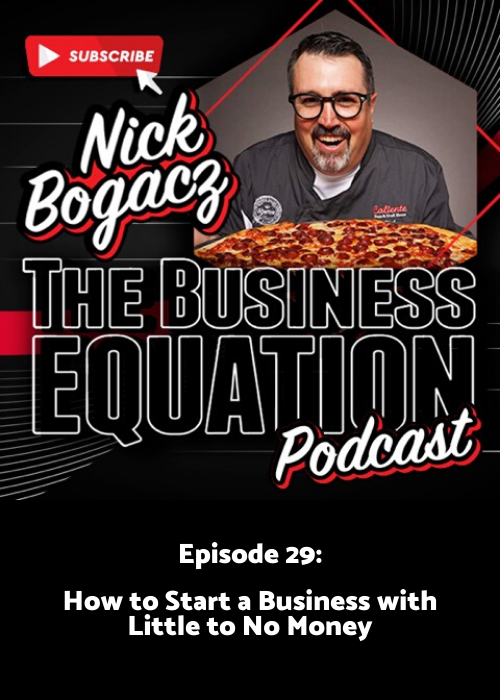 You've heard of purchasing a home or a car with no money down, right? Well, why can't you purchase a business with no money down, too? You can…if you know how to be creative!
In Episode 29 of the Business Equation Podcast, host Nick Bogacz shares some insider tips on the best ways to buy a business when startup capital is slim to none. The stories Nick tells within this episode are actual scenarios Nick has tested and proven effective in his own business purchasing ventures.
You may not know it, but there is someone out there just as motivated to sell their business as you are to start one. If your niches match up, you can purchase that business at a fraction of the cost of starting from the ground up AND, at the same time, help someone get out from under a business they no longer have passion for.
The key is to find someone's pain. There are numerous reasons why they're looking to sell. If you can pinpoint the reason that's causing them the most pain, you can benefit in the long-term. Be confident, share your story, be fair, and, as Nick will tell you once you hit the play button…DO NOT SHOW UP LATE TO YOUR MEETINGS WITH THE SELLER!
Nick is a published author! Click here to check out his book, The Pizza Equation: Slicing Up How to Run a Successful Pizza Enterprise.
MUSIC CREDIT: Theme music for The Business Equation Podcast – Never Forget by Gareth Johnson & Chris Bussey, via www.audionetwork.com
Subscribe to The Business Equation Podcast Today!
Connect with Nick Bogacz and The Business Equation