EPISODE SUMMARY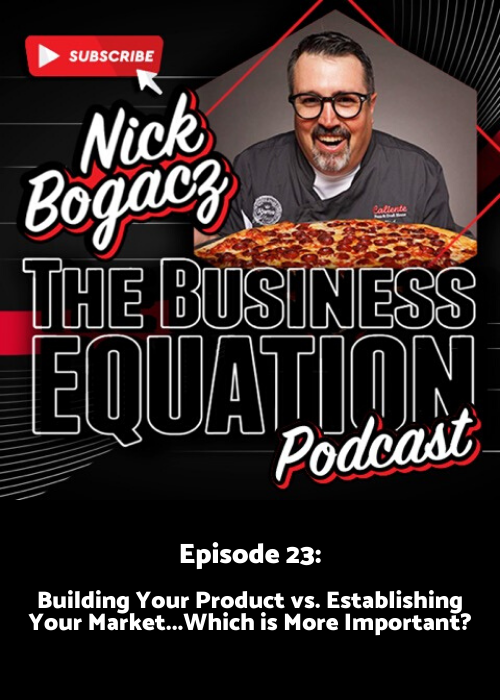 Building a product to bring to market versus establishing a market to sell said product – which of these two elements is more important to the success of your business? Without a viable product or service to sell to consumers, it's hard to envision a scenario where your business can grow. That said, if you have a useful product and/or valuable service, but no market in which to sell them, it's going to be tough to grow then as well.
In Episode 23 of The Business Equation Podcast, host Nick Bogacz takes a deep look at these two important pillars of business and shares important points about both. You'll learn from scenarios that Nick has experienced personally building his pizza enterprise, as well as how businesses like Yeti and Uber have meticulously brought tremendous products to life and built a market that allowed their brands to flourish.
As you grow your business or look for new ways to help your existing business evolve, keeping a tight focus on how you build your product and the market in which you play are critical to keeping the motor humming. Whether you place more importance on the product or the market, having a plan of action to master both will help your stand out against your competition.
Nick is also a published author! Click here to check out his book, The Pizza Equation: Slicing Up How to Run a Successful Pizza Enterprise.
MUSIC CREDIT: Theme music for The Business Equation Podcast – Never Forget by Gareth Johnson & Chris Bussey, via www.audionetwork.com
Subscribe to The Business Equation Podcast Today!
Connect with Nick Bogacz and The Business Equation