EPISODE SUMMARY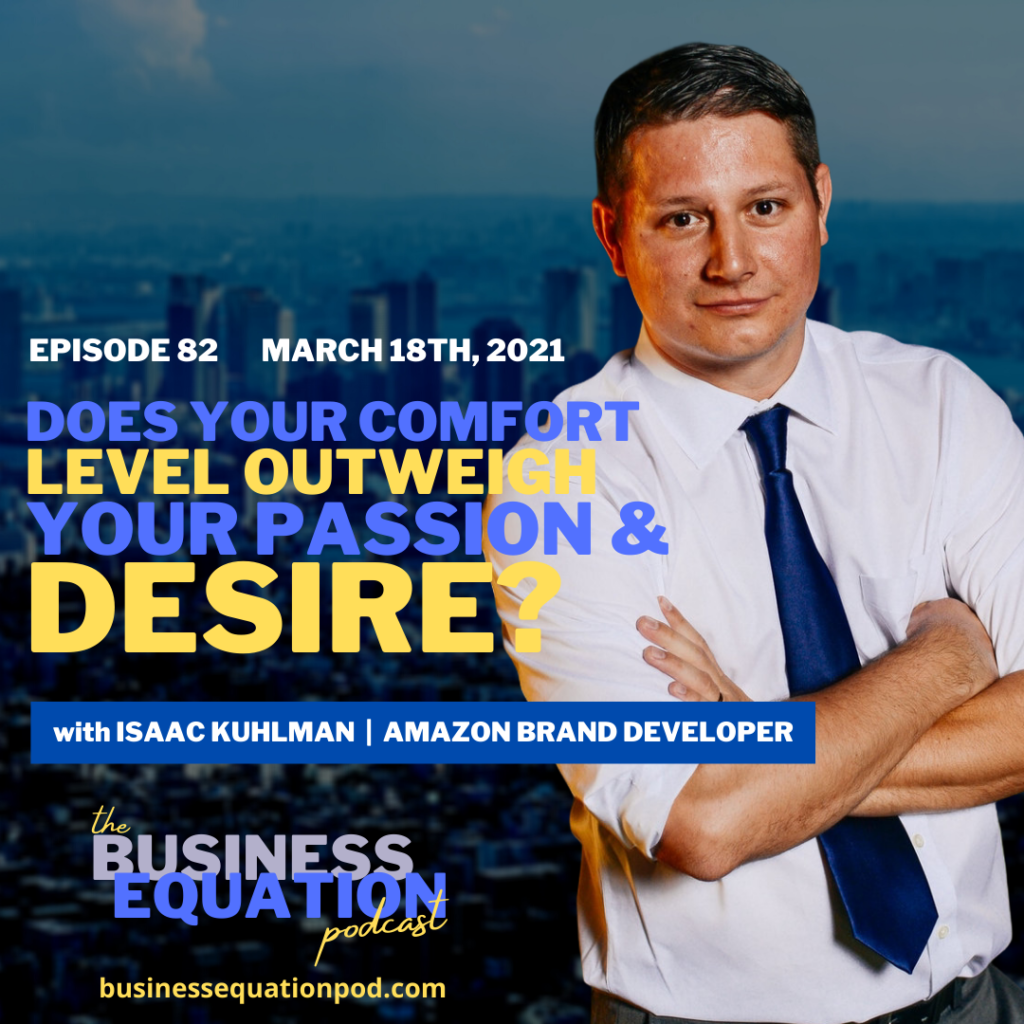 "When you're uncomfortable, you find things that make things work. If you're too comfortable, you'll do things just enough to see if it will work or not." — Isaac Kuhlman
One of the biggest culprits to continued success is complacency. When you reach a certain level of comfort in your efforts, it becomes easier to maintain the status quo and enjoy what you've already earned. But developing a complacent mindset can cause your efforts to backslide, setting you up for even more work in order to stay ahead.
The entrepreneurs and professionals that are winning today are the ones who understand the flames of passion and desire must always be stoked in order to achieve massive results. Developing a mindset that challenges yourself to achieve more versus being happy with what's already been accomplished will put you in a unique space that only a small percentage of people inhabit. Do this consistently and your growth will be unstoppable!
In Episode 82 of The Business Equation Podcast, Nick Bogacz is joined by Isaac Kulhman, a serial entrepreneur and wildly successful Amazon Brand Developer, to discuss letting your passion and desire outshine your comfort level, passive income, building a freedom lifestyle, and much more. Isaac firmly believes in establishing a growth mindset and will break down the differences between this and a fixed mindset.
This interview is packed with useful mindset knowledge. Hit play and discover more!
ABOUT ISAAC: Isaac Kuhlman has been an Amazon Brand Developer since 2013 and is responsible for more than $12 Million in revenue. He joined forces with Kristy Verity to co-found REAL coaching in 2015, and since has personally coached over 1,000 Amazon Sellers to achieve profitable new heights in their FBA businesses.
To learn more and connect with Isaac directly, visit goteamreal.com or email him at realvipcoach@gmail.com
Subscribe to The Business Equation Podcast Today!
Connect with Nick Bogacz and The Business Equation