EPISODE SUMMARY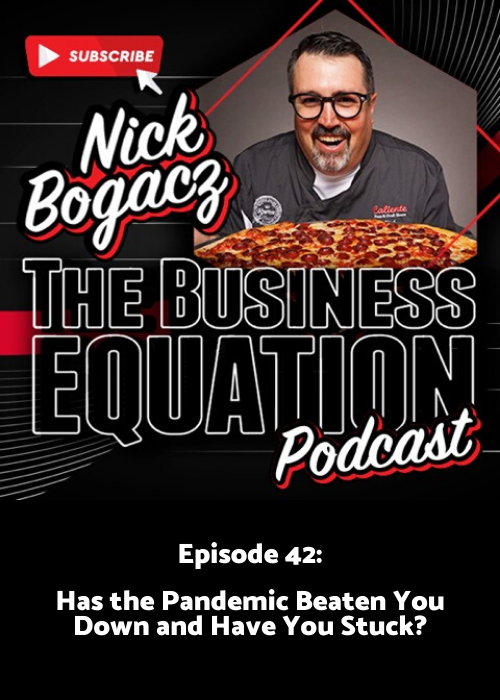 Undoubtedly, the coronavirus pandemic has impacted you in some way, shape, or form. As a business owner, the damage these uncertain times has left in its wake may have you in a position wondering what to do next and how exactly to do it.
In Episode 42 of The Business Equation Podcast, host Nick Bogacz provides some insight on how you can best navigate the waters ahead as we all look to make necessary adjustments to our practices in the "new normal."
Nick talks about the mindset you need as you evaluate your next steps, as well as thinking creatively and outside the box to reinvent yourself and your business as a whole. In many instances, the changes we've seen the pandemic bring to the surface call for a completely new playbook. And it's the entrepreneurs who can summon up the strength to do what they did when they first got started – WHATEVER IT TAKES – that will come through this and be ready for what's next.
Nick is a published author! Click here to check out his book, The Pizza Equation: Slicing Up How to Run a Successful Pizza Enterprise.
MUSIC CREDIT: Theme music for The Business Equation Podcast – Never Forget by Gareth Johnson & Chris Bussey, via www.audionetwork.com
Subscribe to The Business Equation Podcast Today!
Connect with Nick Bogacz and The Business Equation