EPISODE SUMMARY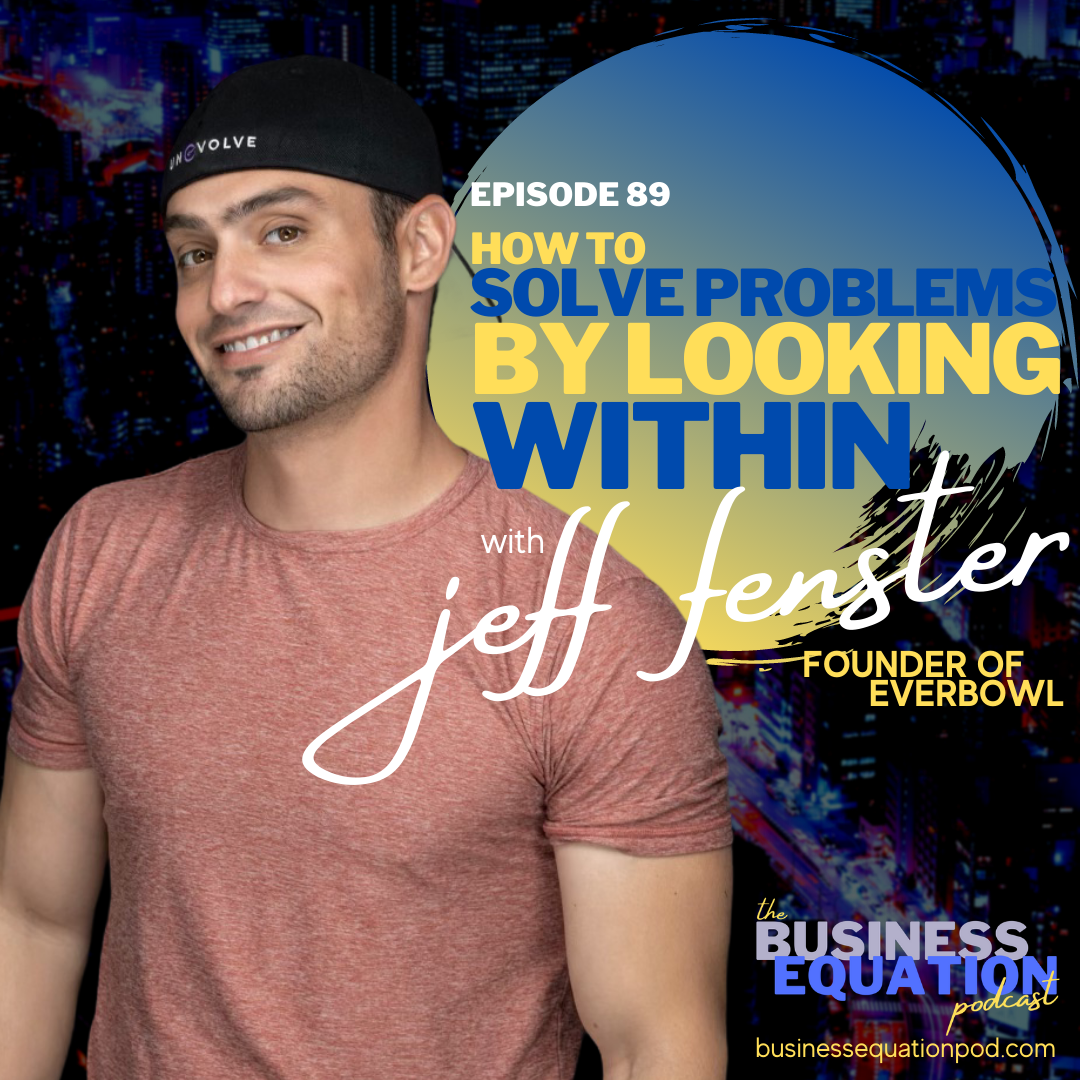 Problem-solving is a trait no business owner, entrepreneur, or professional in any endeavor can go without. The ability to find solutions and overcome obstacles is paramount to success and those thrust into leadership positions must be ready to find creative ways to address issues and keep their machine running efficiently at all times.
Today, you're going to learn how to look within your own operation to solve problems…and a whole lot more!
In Episode 89 of The Business Equation Podcast, I am joined by serial entrepreneur Jeff Fenster. Jeff is the Founder of Everbowl, a health food restaurant, company, and movement that is sweeping the nation. Jeff and his team are on a mission to bring Everbowl locations to all 48 states within the continental United States and there's no evidence that this won't happen within the next few years. 
Jeff discovered early on that he wasn't cut out for corporate life and, with the support of his wife and parents, blazed his own trail to freedom, happiness, and success. That journey has led to several successful ventures that Jeff and his partners sold. From there, all roads led to Everbowl.
Within Everbowl, Jeff discovered a few issues that continued to repeat themselves as he expanded his brand and operations. As he evaluated these issues, he discovered it would be easier to solve these issues from within instead of going the traditional route of hiring outside help. This has led to more rapid expansion, increased profitability, and the ability for Jeff and his team to handle work typically outsourced within their own four walls.
In today's episode, you'll discover:
How to create your own solutions to repeatable, consistent problems in your business

How to build a "moat" around your business

Why providing exceptional service, value, and satisfying your Why are all more important than chasing money

How to find balance as a serial entrepreneur

Why you cannot hire people exactly like yourself and expect to succeed

What is "relationship capital" and why is it one of the most important forms of wealth you should focus on?
You can learn more about Everbowl and even experience it for yourself if they're not in your area by visiting everbowl.com. And be on the lookout for Jeff's new book. Stay tuned…
Subscribe to The Business Equation Podcast Today!
Connect with Nick Bogacz and The Business Equation