EPISODE SUMMARY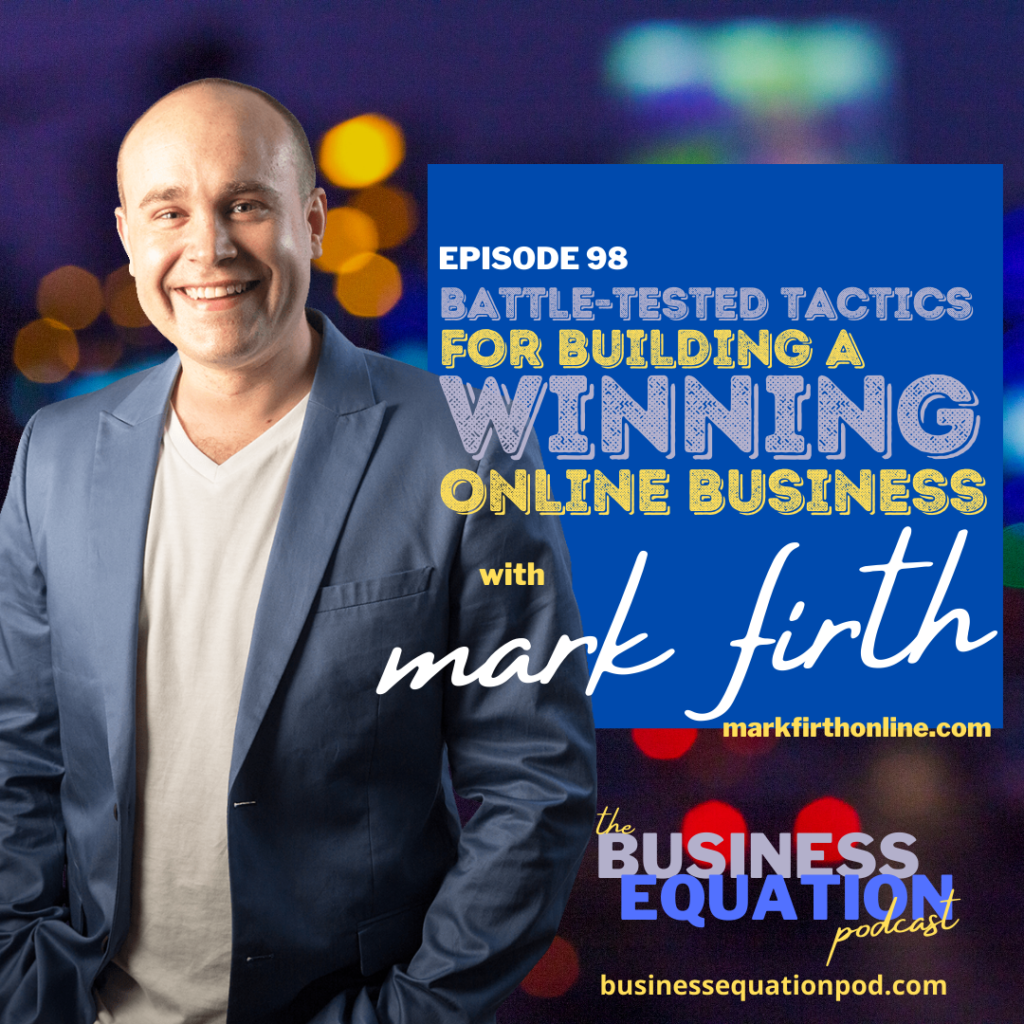 What are some of the traits you look for when building a team that will take your brand to the next level?
There are several factors to weigh, including but not limited to whether you wish to bring someone into your fold with ample experience versus someone who's coachable and possesses a growth mindset that allows them to grow into their position.
There are many approaches that work when building your business…and many that don't. The key is implementing what works best for you. Today, we are going to explore strategies and tactics with someone who's helped brands build into the seven figure range and beyond!
In Episode 98 of The Business Equation Podcast, I'm joined by none other than Mark Firth. Mark is a successful online entrepreneur who parlayed his years of corporate experience into the foundation of Linkedpreneurs, a company where Mark combines traditional B2B sales and online marketing initiatives to generate quality leads., in 2017.
Mark has been helping entrepreneurs and business professionals find success at all levels and today, his energetic and positive outlook will be coming to you in spades as Episode 98 of The Business Equation unfolds!
MORE ABOUT MARK: Mark Firth spent a large portion of his life working a corporate job in London, but he was left feeling unfulfilled and in need of creating an impact. He decided to take an extended break and visit Colombia, not knowing it would be one of the best decisions of his life.
Mark met, fell in love and quickly started a family in Columbia, but he didn't have a job. To support his new family, he wanted to start an online business and remembered that when he worked for corporate companies like IBM and Siemens, he used LinkedIn to prospect and book qualified sales calls through a personalized approach based on human-to-human connection.
It was this revelation that led to the birth of Linkedpreneurs in 2017.
Since then, Mark has helped thousands of business owners and solopreneurs to consistently book qualified calls that become clients through LinkedIn using their personal connection
system called Emotional Brand Intelligence. In return, his clients have more time, money and freedom to make an impact and change their life.
You can connect with Mark on his website markfirthonline.com.
Subscribe to The Business Equation Podcast Today!
Connect with Nick Bogacz and The Business Equation