EPISODE SUMMARY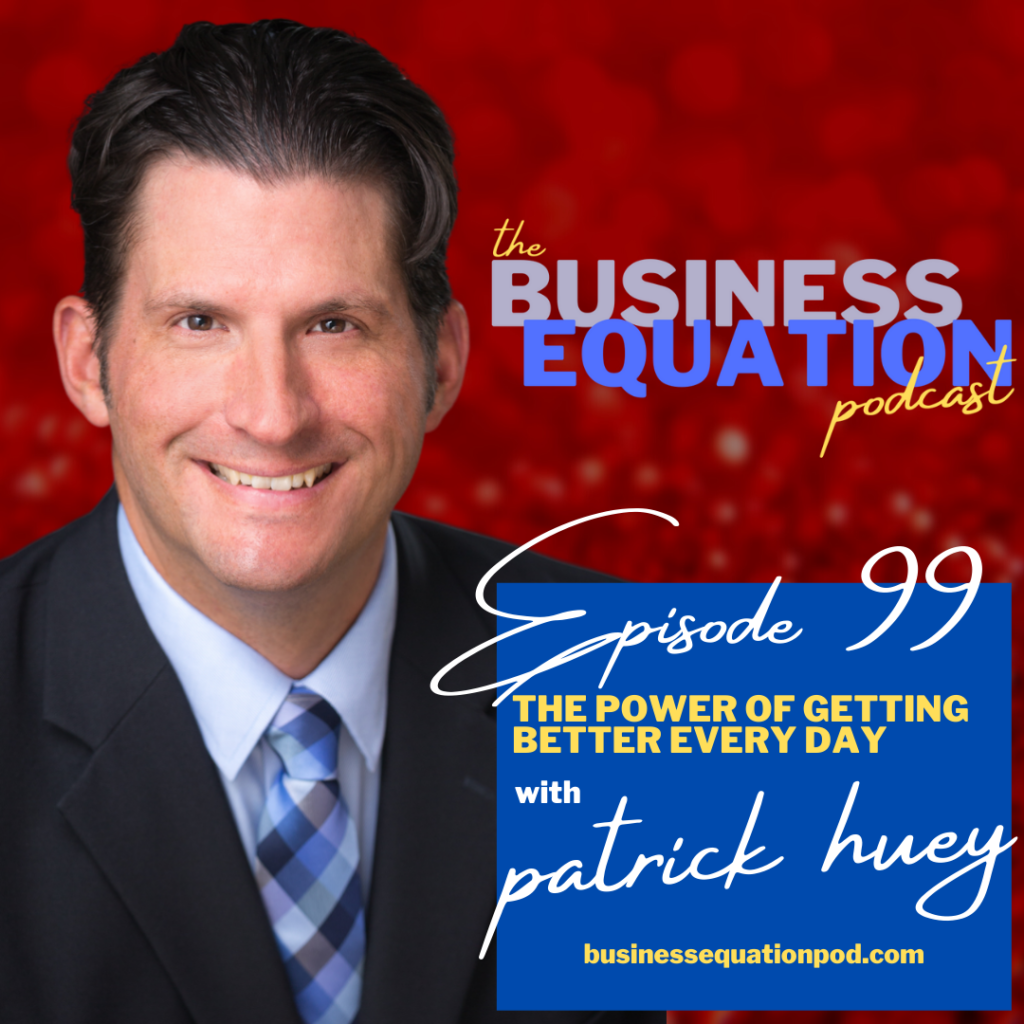 There are a lot of things in your life that you can control…and a lot of things you cannot. Regardless of how hard you try, things are going to happen that impact you in a negative way. Knowing this is inevitable, it's important to understand that having resiliency and learning from those negative experiences will make you stronger as you continue to forge ahead in your endeavors.
One thing that is in your control is your ability to master your craft. Your ability to get better at what you do each and every day. If you're willing to put in the work, you have a much larger chance of being the best at what you do. It takes daily effort. It takes positive mindset. It takes a commitment to improvement and never getting complacent in your practices.
Episode 99 of The Business Equation Podcast exemplifies this philosophy. I'm joined by Patrick Huey, a veteran of the Air Force turned Certified Financial Planner who strongly believes in being readily available for his clients, being present in his business, and keeping his focus on getting a little bit better at what he does with each new day he faces.
We also get into plenty of talk about today's market trends and Patrick's views on knowledgeable investors, investing wisely, the value of face-to-face meetings, and more.
ABOUT PATRICK: Patrick Huey is the owner of Victory Independent Planning, LLC., as well as the author of History Lessons for the Modern Investor and The Seven Pillars of (Financial) Wisdom.
He is a CERTIFIED FINANCIAL PLANNER professional, Chartered Advisor in Philanthropy, and an Accredited Tax Preparer. Patrick earned a Bachelor's degree in History from the University of Pittsburgh, and a Master of Business Administration from Arizona State University. Lieutenant Huey served as a Naval Flight Officer from 1996-2005, earning the Strike Fighter Air Medal during combat operations and two Navy Achievement Medals. He enjoys travel, golf, tennis, and spending time with his wife Dixie and their son Fletcher.
You can connect with Patrick and pick up both his books at victoryindependentplanning.com or by email at patrick@victoryindependentplanning.com.
Subscribe to The Business Equation Podcast Today!
Connect with Nick Bogacz and The Business Equation