EPISODE SUMMARY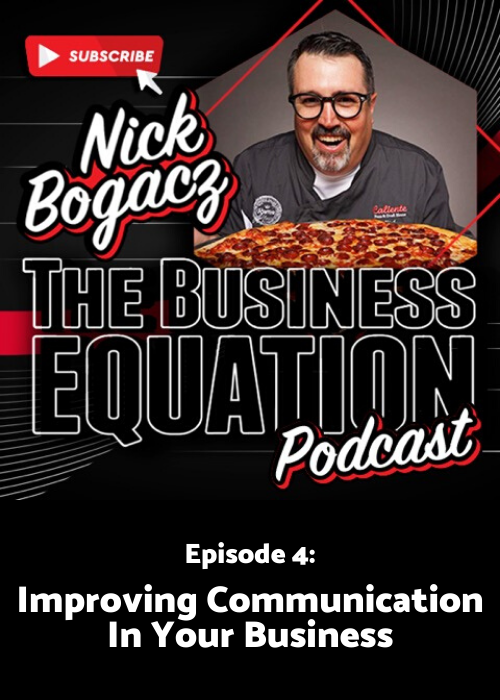 Communication is one of the cornerstones of any successful business. Both internally and externally, the ability to communicate effectively with customers, employees, vendors, partners, media, and other various entities can literally make or break your overall growth and progress. 
To be an asset to your everyday practices, communication must be a two-way street. Those you rely on must feel the door is open for them to connect with you, share their likes and dislikes, and, ultimately, help you shape and mold your enterprise into the profit center you want it to be. In return, you must be able to actively reach your team, as well as anyone else connected to the success of your operations, on a daily basis to ensure the wheels of your business continue to turn.
In Episode 4 of The Business Equation Podcast, host Nick Bogacz dives into the world of communication and shares how he uses this important skill to build his businesses every day. In addition, Nick shares various aspects of the communication spectrum you should always be cognizant of, including:
The best ways to avoid communication breakdowns

Tactics Nick and his crew have implemented over the past seven years

Why holding structured meetings are critical to your success

Using technology and apps to enhance communication

Who should you blame first for communication breakdowns?

Know your employees!
Nick is also a published author! Click here to check out his book, The Pizza Equation: Slicing Up How to Run a Successful Pizza Enterprise.
MUSIC CREDIT: Theme music for The Business Equation Podcast – Never Forget by Gareth Johnson & Chris Bussey, via www.audionetwork.com
Subscribe to The Business Equation Podcast Today!
Connect with Nick Bogacz and The Business Equation