EPISODE SUMMARY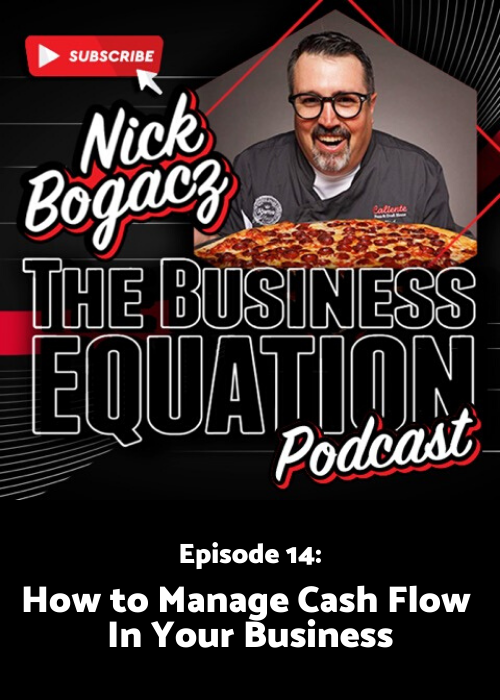 Let's be realistic: if your business does not have cash flow, it becomes increasingly difficult to move forward. Your business cannot grow if you don't have a handle on revenue that's flowing into your business, as well as revenue flowing out. As an owner, whether you have someone managing your business or you oversee things yourself, it's imperative to have a daily, weekly, and monthly plan of attack to ensure bills are in order, credit card payments processed, and much, much more.
In Episode 14 of The Business Equation Podcast, host Nick Bogacz shares his strategies for effectively managing your cash flow. Nick takes a daily approach to overseeing various aspects of the money coming in and going out of his business and invests a significant amount of time monthly into combing through his books to make sure things are on the straight and narrow.
In this episode, you will find:
How to get money coming in as fast as possible

How to manage your money daily

Best ways to manage multiple streams of income

Why you need to spread your payments throughout the month 

Why staying on top of potential bill increases will help your cash flow management

Why you need to evaluate and, when possible, re-negotiate contracts
Nick is also a published author! Click here to check out his book, The Pizza Equation: Slicing Up How to Run a Successful Pizza Enterprise.
MUSIC CREDIT: Theme music for The Business Equation Podcast – Never Forget by Gareth Johnson & Chris Bussey, via www.audionetwork.com
Subscribe to The Business Equation Podcast Today!
Connect with Nick Bogacz and The Business Equation