EPISODE SUMMARY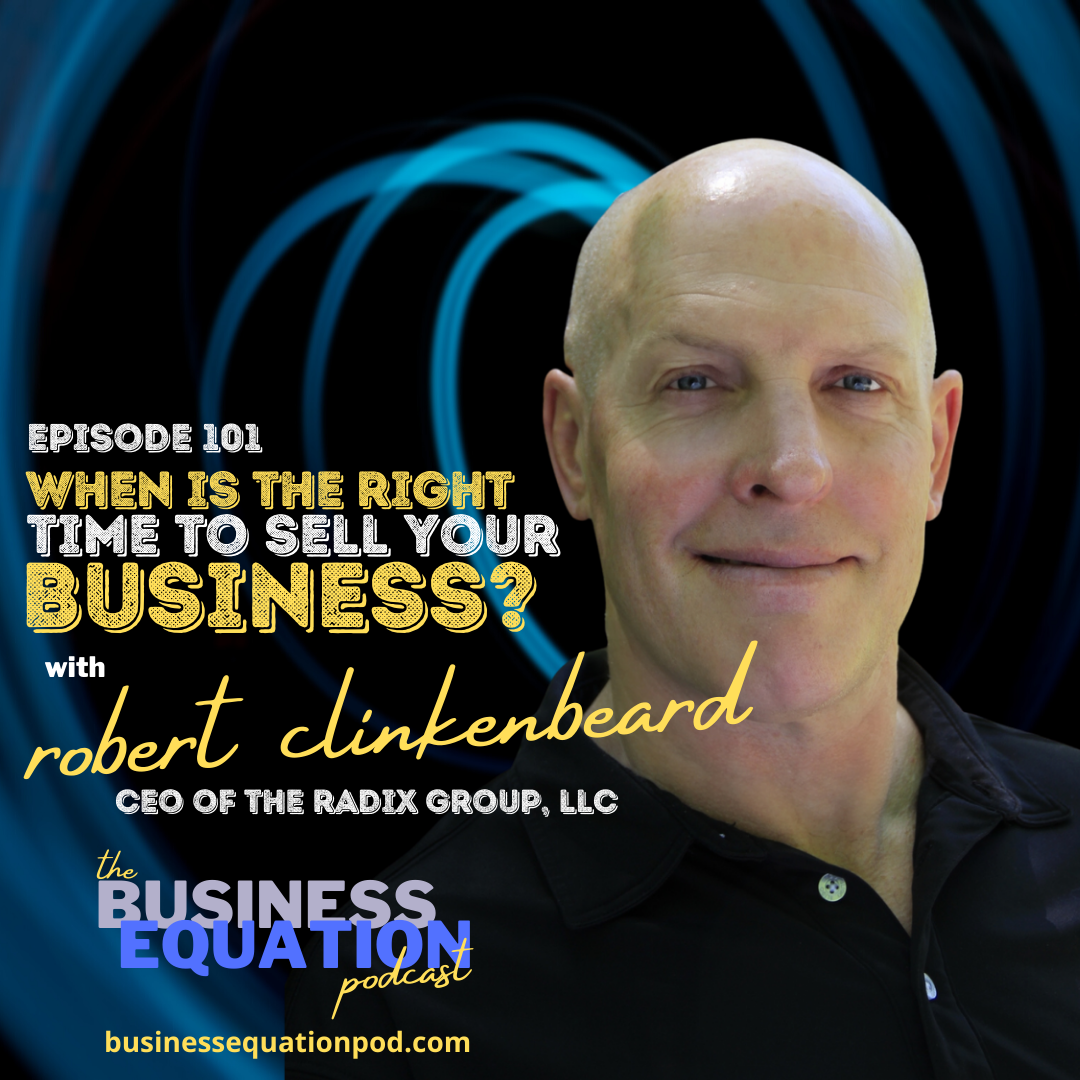 Taking the steps to sell your business is one of the biggest decisions you'll ever make in your life. There is much to consider and many bases to cover…and it requires getting into a mindset that you are ready to turn the enterprise you've spent years building over to someone else. Without question, you should never start a business without an exit strategy in mind. But everything has to line up fiscally AND emotionally to pull that trigger and walk away successful.
On Episode 101 of The Business Equation Podcast, I am joined by Robert Clinkenbeard, the CEO of The Radix Group, LLC. Robert made the decision to sell his first company (to the tune of $20M) and now operates other successful enterprises. Today, he's going to share his knowledge on when it makes sense to sell, the mindset you need to develop as an entrepreneur to push through challenging times, how to keep communication strong within large organizations with hundreds of employees, and much more.
ABOUT ROBERT: Robert Clinkenbeard is the CEO of The Radix Group, LLC which has offices in Greenville, Phoenix, and the UK. He is an entrepreneur, an author, and a four time Ironman. Having sold his $20M company, he now has several franchises, multiple real estate investments and the largest Peer Group facilitation company in the US, all while raising a large family. He is also a senior leader in EO and therefore understands the challenges of CEO's within growing companies.
You can connect with Robert on Linked In or The Radix Group website.
Subscribe to The Business Equation Podcast Today!
Connect with Nick Bogacz and The Business Equation