EPISODE SUMMARY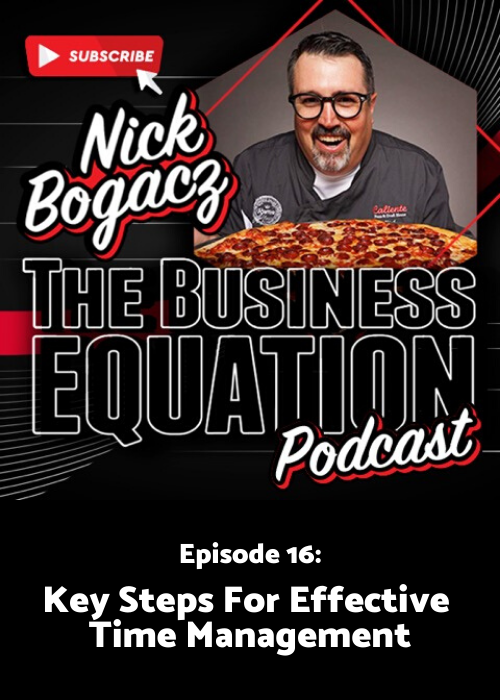 Time management is one of the most critical aspects in your business and your life. We all have the same amount of seconds, minutes, and hours in our days. So how can one person get SO MUCH accomplished in that time frame while another person scrambles, gets stressed, and ends up accomplishing less than they set out to when their day started? The answer is simple: effective time management.
In Episode 16 of The Business Equation Podcast, host Nick Bogacz breaks down some very easy-to-apply principles that will help you make the best use of your time. In doing this, you'll actually find you'll have more time in your schedule for additional projects or even leisure time that will help you recharge your batteries. 
This episode of the podcast includes:
How you can control your day and not let it control you

The power of being responsive vs. being reactive

How your entire day can change by establishing strong routines

What happens if you don't look at your phone the second you wake up?

What is a 90-Minute Power Hour and how can it COMPLETELY change your productivity? 

How to train yourself to touch things once and once only
Nick is also a published author! Click here to check out his book, The Pizza Equation: Slicing Up How to Run a Successful Pizza Enterprise.
MUSIC CREDIT: Theme music for The Business Equation Podcast – Never Forget by Gareth Johnson & Chris Bussey, via www.audionetwork.com
Subscribe to The Business Equation Podcast Today!
Connect with Nick Bogacz and The Business Equation