EPISODE SUMMARY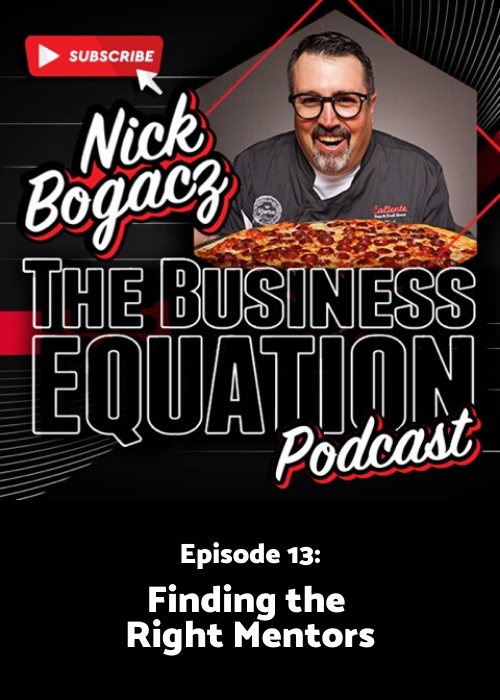 Who is the "guiding force" in your life? In your business? We all have people we want to emulate – some we may know personally, others we may connect with via social media or through absorbing their knowledge and guidance via podcasts, videos, books, etc.
In Episode 13 of The Business Equation Podcast, host Nick Bogacz talks about the importance of mentors and how they can make your plight in operating a business much more fruitful. From the ease of tapping into their years of experience to simply having a second set of eyes to ensure you're on the right track to prosperity, having the right mentor in your life can make growing your enterprise much more rewarding.
This episode details:
How mentors can help you succeed even when you're just getting your feet wet

Why being a mentor can't be about getting something financial in return

What to look for in a mentor

Why it's important to find someone that's reputable to mentor you

How to know when your mentor is testing you and what you need to do to pass the test

Why you should connect with mentors you don't know personally via the Internet and social media 
Nick is also a published author! Click here to check out his book, The Pizza Equation: Slicing Up How to Run a Successful Pizza Enterprise.
MUSIC CREDIT: Theme music for The Business Equation Podcast – Never Forget by Gareth Johnson & Chris Bussey, via www.audionetwork.com
Subscribe to The Business Equation Podcast Today!
Connect with Nick Bogacz and The Business Equation