EPISODE SUMMARY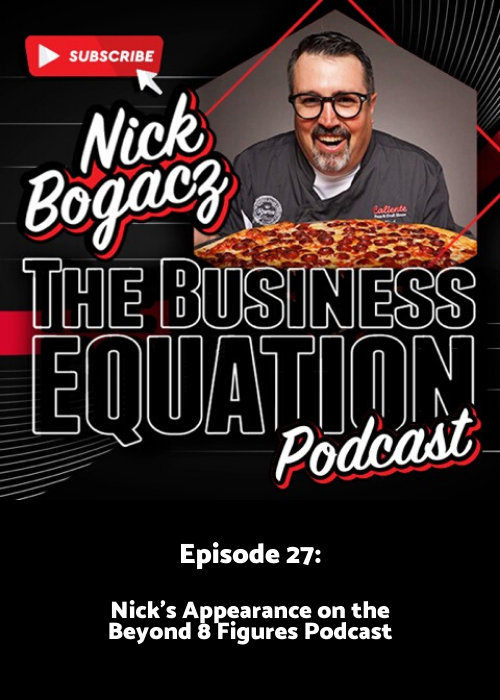 Today's episode of The Business Equation features Nick Bogacz as a special guest on the Beyond 8 Figures Podcast with Steve Olsher, Mary Goulet, and Richard Otey.
You can discover more episodes of Beyond 8 Figures by visiting their website: beyond8figures.com.
Enjoy the show!
Nick is a published author! Click here to check out his book, The Pizza Equation: Slicing Up How to Run a Successful Pizza Enterprise.
MUSIC CREDIT: Theme music for The Business Equation Podcast – Never Forget by Gareth Johnson & Chris Bussey, via www.audionetwork.com
Subscribe to The Business Equation Podcast Today!
Connect with Nick Bogacz and The Business Equation