EPISODE SUMMARY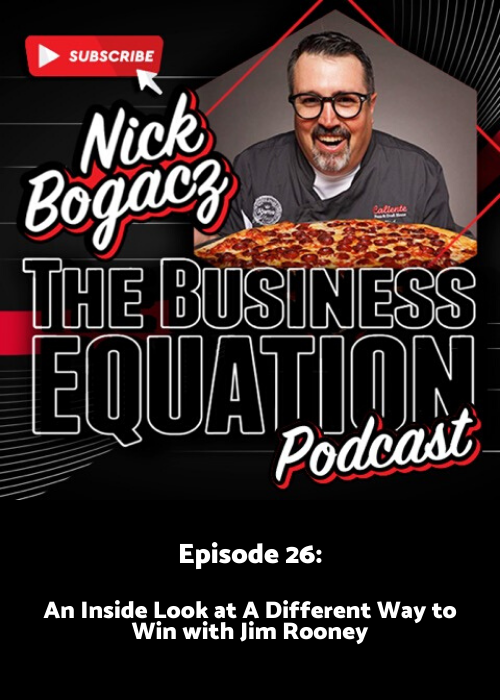 The Pittsburgh Steelers are one of the elite franchises in the National Football League and all of sports. In the 1970s, the team overcame four decades of struggle and disappointment on the gridiron to win four Super Bowls in the decade, permanently weaving themselves into the culture of Pittsburgh and building a dynasty few sports franchises can rival. Steelers fans can be found across the globe, proudly waving their Terrible Towels and cheering their team through all of the highs and all of the lows.
Jim Rooney, son of late Steelers President and Ambassador to Ireland Dan Rooney, joins Nick Bogacz on Episode 26 of The Business Equation Podcast to give you an inside look at his new book A Different Way to Win: Dan Rooney's Story From the Super Bowl to the Rooney Rule. Nick and Jim also discuss the evolution of the NFL, how the Steelers have defined the culture of a city, how the business side of football has grown, how the Rooneys have transcended football to make an impact on society in numerous ways, and much more.
A Different Way to Win is available on Amazon! Click here to grab your copy.
Nick is also a published author! Click here to check out his book, The Pizza Equation: Slicing Up How to Run a Successful Pizza Enterprise.
MUSIC CREDIT: Theme music for The Business Equation Podcast – Never Forget by Gareth Johnson & Chris Bussey, via www.audionetwork.com
Subscribe to The Business Equation Podcast Today!
Connect with Nick Bogacz and The Business Equation