EPISODE SUMMARY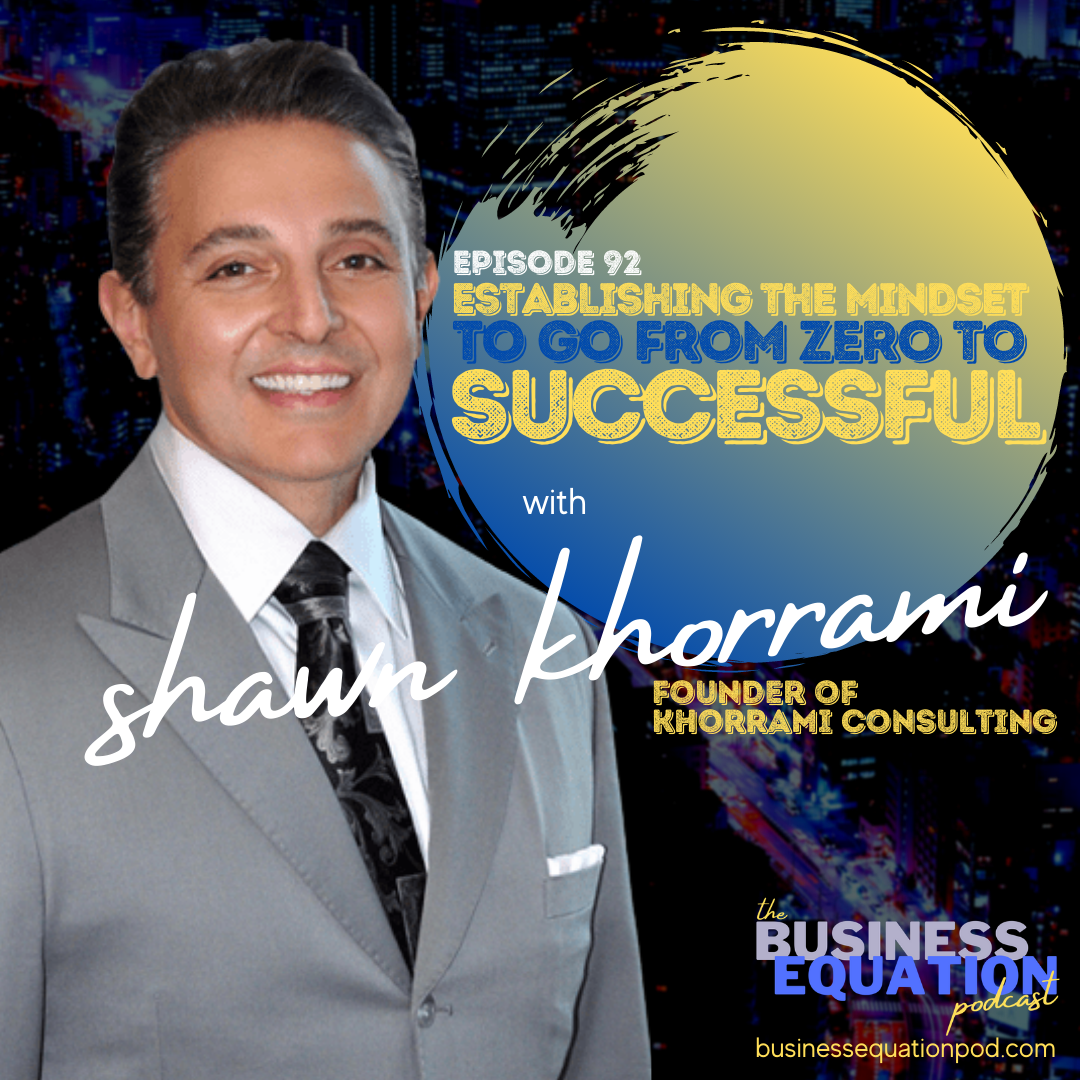 Most entrepreneurs start with nothing and build their business from the ground up. In the age of social media, you may not see all that behind-the-scenes struggle, but  every successful brand, company, and professional you encounter had to develop a mindset that helped them push through the difficult times, get lean when it was necessary, and sacrifice whatever it took to reach the pinnacle of success.
In Episode 92 of The Business Equation Podcast, I'm joined by serial entrepreneur Shawn Khorrami to dig deeper into what it takes to build a mindset that will carry you from zero to your definition of success. Among many critical philosophies that he reveals on today's show, Shawn shares his background of starting his life in Iran and migrating to America before he was a teenager, as well as how his father taught him at a young age that "what's yours is yours." This instilled the belief that everything you want out of life is worth fighting for, and as he's built several successful businesses over the years, he hasn't looked back.
MORE ABOUT SHAWN: Shawn is a serial entrepreneur, having started and managed more than a dozen businesses, up to $100 million in revenue, involving products and services across a wide range of verticals. In the process, he has managed thousands of employees servicing tens of thousands of customers, large and small, from consumers to small to medium-sized businesses and even governmental entities.
He has formal education and extensive hands-on experience in business operations, strategies and planning, marketing, sales, finance, legal, and human resources. He has obtained university diplomas in mathematics, economics, and computers, and earned a law degree.
You can connect with Shawn by visiting connectwithshawn.com
Subscribe to The Business Equation Podcast Today!
Connect with Nick Bogacz and The Business Equation