EPISODE SUMMARY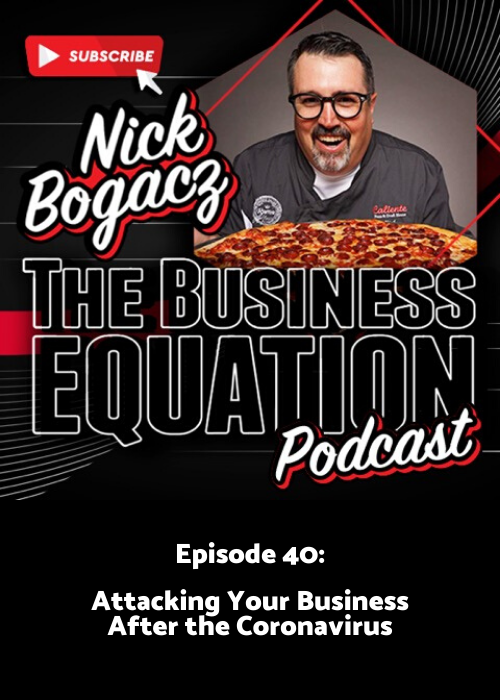 Right now, it may be difficult to determine your long-range direction with the uncertainty of COVID-19 plaguing your business. None of us can truly predict what business will be like when the pandemic officially becomes part of the history books. Undoubtedly, changes will be in order. Ideas once thought of as far fetched and complicated will become the norm. Many practices executed by businesses just to stay afloat throughout the pandemic may become part of standard operations.
Only time will tell what business will look like when "the new normal" sets in.
In Episode 40 of The Business Equation Podcast, host Nick Bogacz shares his thoughts and predictions on what you'll be up against when the Coronavirus is over. Ideas like digital menus, curbside pickup for ALL businesses (not just restaurants), and pivots in marketing strategies are all on the table as Nick breaks down some steps he's began to take with his business and things you can expect in the future.
There's no telling when we can say these unprecedented times will be over. But it's critical to be prepared for the next steps in your business practice.
Nick is a published author! Click here to check out his book, The Pizza Equation: Slicing Up How to Run a Successful Pizza Enterprise.
MUSIC CREDIT: Theme music for The Business Equation Podcast – Never Forget by Gareth Johnson & Chris Bussey, via www.audionetwork.com
Subscribe to The Business Equation Podcast Today!
Connect with Nick Bogacz and The Business Equation