EPISODE SUMMARY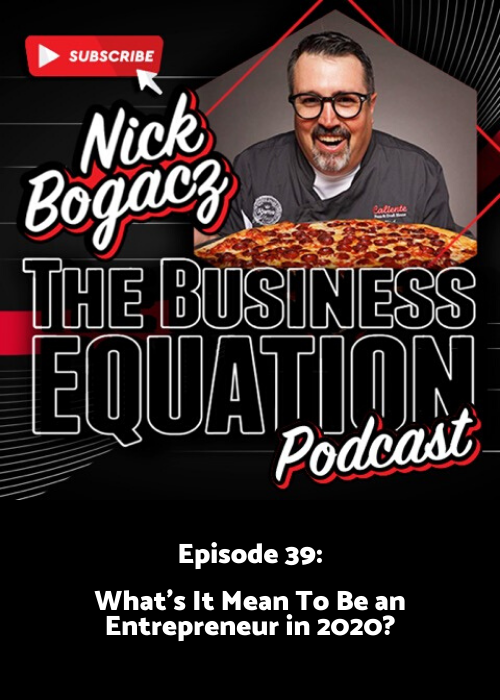 With the worldwide pandemic caused by COVID-19, the first four months of 2020 have arguably been the hardest any of us have had to deal with. Business closings, layoffs, quarantines, lack of funds, and more…it's been a true test of wills and a crisis that delivers new waves to navigate each and every day.
That said, it's important to remember that in times of crisis lays opportunity. It's there for all of us. It's just a question of who's going to jump on it and who's going to let it pass them by.
In Episode 39 of The Business Equation Podcast, Nick Bogacz shares his thoughts on what it means to be an entrepreneur in 2020. What kind of mindset do you need to be, or remain, successful? What can you do to grab the opportunities in front of you? Why is now the time to go back to your roots and reignite the flames that drove you when you first started your business? How can you stand up to the crisis in front of you and push towards your goals anyway?
All this and much more in this focused, mind-intensive episode ahead!
Nick is a published author! Click here to check out his book, The Pizza Equation: Slicing Up How to Run a Successful Pizza Enterprise.
MUSIC CREDIT: Theme music for The Business Equation Podcast – Never Forget by Gareth Johnson & Chris Bussey, via www.audionetwork.com
Subscribe to The Business Equation Podcast Today!
Connect with Nick Bogacz and The Business Equation