EPISODE SUMMARY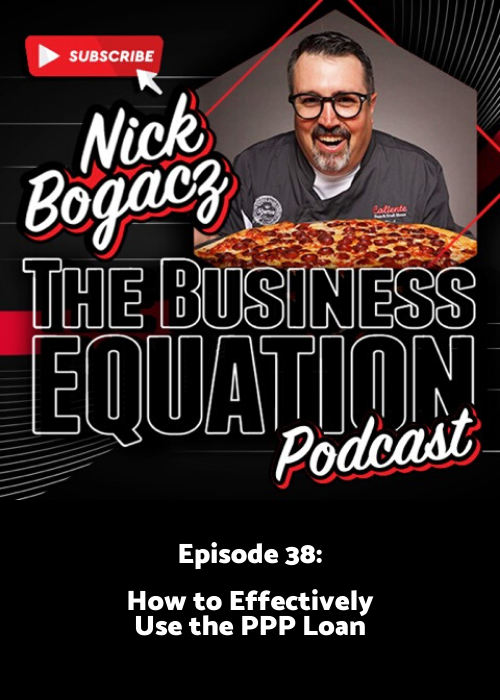 As the COVID-19 pandemic continues, many businesses have reached out for financial support in numerous capacities. To help, state and federal government entities have put together various options designed to help business owners "bridge the gap" between our current state and whatever becomes the new way of operating once this pandemic comes to an end.
One of those initiatives is the Paycheck Protection Program, or PPP. According to the Small Business Administration's website, sba.gov, The Paycheck Protection Program is a loan designed to provide a direct incentive for small businesses to keep their workers on the payroll. SBA will forgive loans if all employees are kept on the payroll for eight weeks and the money is used for payroll, rent, mortgage interest, or utilities.
Click here to learn more about PPP and other potential means of assistance that may be available to you and your business at this time.
In Episode 38 of The Business Equation Podcast, host Nick Bogacz breaks down the PPP loan and explains how he's used it in his business. You will learn what the program is all about, tips and strategies for using it properly, why it's important to track everything you use the funds for, and much more.
Nick is a published author! Click here to check out his book, The Pizza Equation: Slicing Up How to Run a Successful Pizza Enterprise.
MUSIC CREDIT: Theme music for The Business Equation Podcast – Never Forget by Gareth Johnson & Chris Bussey, via www.audionetwork.com
Subscribe to The Business Equation Podcast Today!
Connect with Nick Bogacz and The Business Equation