EPISODE SUMMARY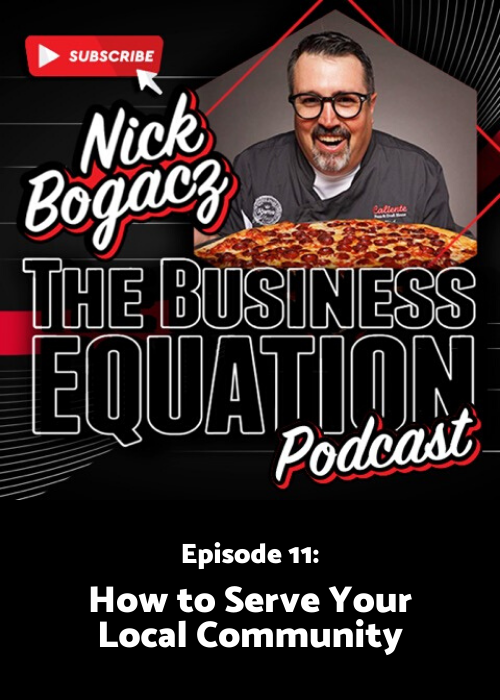 Your business is part of a community. And there's no better way to establish yourself as an active part of said community than by rooting yourself deep within the landscape of where you're located and play an active role in making your community a better place. By doing your part, you can bring more people to your area…meaning there will be an increased opportunity for more eyes to see your business and help you grow.
In Episode 11 of The Business Equation Podcast, host Nick Bogacz explores the importance of serving your local community and playing a major role in its success. Nick shares ways how he successfully put Caliente Pizza & Draft House on the map in the neighborhoods where he set up shop and continues to build on that community involvement every day. 
This episode shares plenty of actionable information, including: 
Why genuinely serving your community is reciprocal

How a small donation can earn you customers for life

Why being involved in local churches and schools is so important

Why branding yourself is more important than selling

One major factor that gets lost in business development today

If you stand behind your community, they'll stand behind you if things go bad for you
Nick is also a published author! Click here to check out his book, The Pizza Equation: Slicing Up How to Run a Successful Pizza Enterprise.
MUSIC CREDIT: Theme music for The Business Equation Podcast – Never Forget by Gareth Johnson & Chris Bussey, via www.audionetwork.com
Subscribe to The Business Equation Podcast Today!
Connect with Nick Bogacz and The Business Equation