EPISODE SUMMARY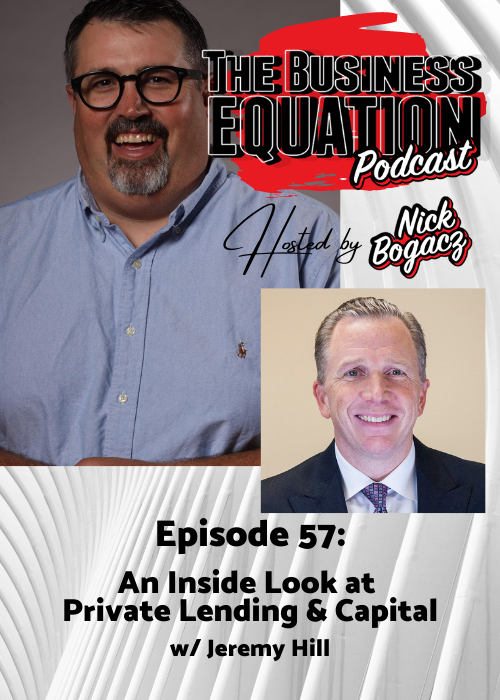 Is your business venture at a point where additional capital is necessary for growth? If so, this is the podcast for you! And, if it's not, what you're about to hear will serve as a fantastic primer for when the time comes.
In Episode 57 of The Business Equation, host Nick Bogacz is joined by Jeremy Hill, Founder and Managing Director of JB Capital in Bellevue, Washington, just outside of Seattle, to talk about the world of private lending. Jeremy and his firm help businesses in need of capital to grow and expand their enterprises. They serve as lenders and strategic partners and, today, Jeremy is going to provide you with an inside look of how his business operates and how he helps others navigate their way to success.
As Jeremy points out, one of the best investments anyone can make is in people. This leads to a great conversation between Nick and Jeremy about what they're teaching their kids regarding network building, embracing the full experience of college, and why establishing strong relationships today can benefit you years down the road.
To learn more from Jeremy, visit www.jb-capital.com and connect with him on Linked In.
Nick is a published author! Click here to check out his book, The Pizza Equation: Slicing Up How to Run a Successful Pizza Enterprise.
MUSIC CREDIT: Theme music for The Business Equation Podcast – Never Forget by Gareth Johnson & Chris Bussey, via www.audionetwork.com
Subscribe to The Business Equation Podcast Today!
Connect with Nick Bogacz and The Business Equation