EPISODE SUMMARY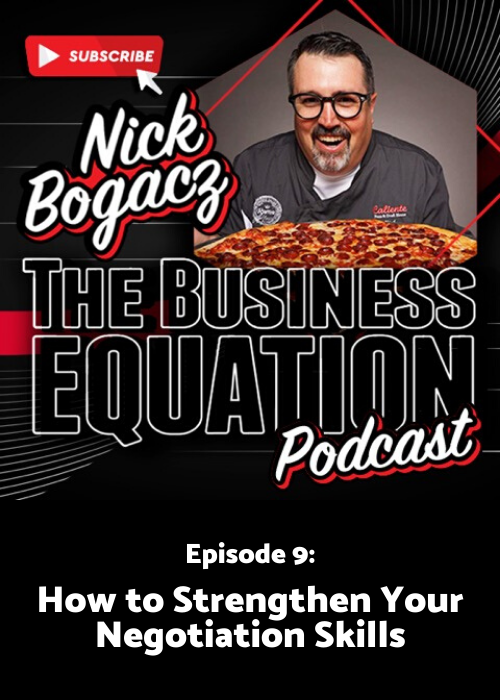 The power of negotiation is one that can truly serve your brand if you harness it effectively. The gains you can make by waiting out a potential advertising platform to their deadline or the total cost a vendor may give you are very significant and can be critical if you're in the startup phases of your business or additional cash on hand just isn't available.
In Episode 9 of The Business Equation Podcast, host Nick Bogacz taps into one of this biggest strengths: the ability to negotiate. He shares how he's saved thousands of dollars on advertising buys by understanding how to wait it out, as well as how you can even land retail space for lower rent by negotiating with the seller (within reason, of course) and finalizing deals that are fair for both sides.
Today you'll learn:
Understanding advertiser deadlines and how you can save money advertising to wait

How you can save money by paying in full up front

Why vendors EXPECT a little bit of negotiation

Negotiating with your crew to ensure they're happy with their shifts

Going right to the owner when negotiating property purchases and leases

Why sales shouldn't be finalized through text or email
Nick is also a published author! Click here to check out his book, The Pizza Equation: Slicing Up How to Run a Successful Pizza Enterprise.
MUSIC CREDIT: Theme music for The Business Equation Podcast – Never Forget by Gareth Johnson & Chris Bussey, via www.audionetwork.com
Subscribe to The Business Equation Podcast Today!
Connect with Nick Bogacz and The Business Equation