EPISODE SUMMARY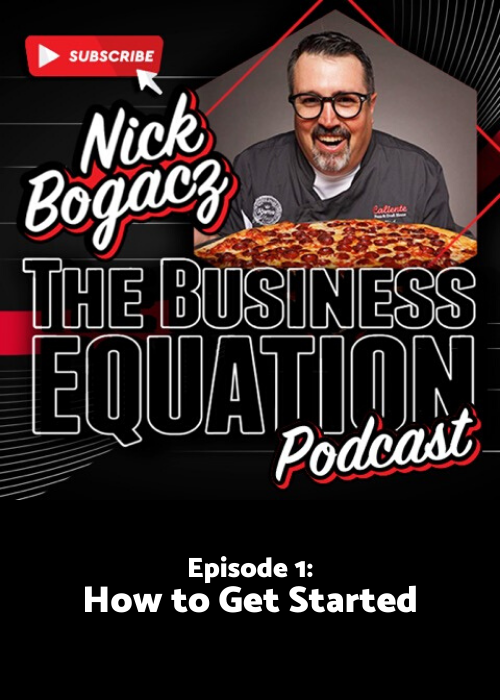 One of the toughest things to do, no matter what the endeavor may be, is pushing that start button and putting everything in motion. Before starting, there are so many unknowns staring you down. What if I fail? What if I don't know enough? What will people say about me? Am I appropriately funded to move forward?
These questions barely scratch the surface…but they're also unanswerable. The truth is this: you'll never discover the answer to any of them until you get started. Period.
In the world premiere episode of The Business Equation Podcast, host Nick Bogacz talks about what it takes to get started. Despite being under-capitalized and having the odds stacked against him, Nick had the vision to make the initial leap that has led to the creation of a multi-million dollar enterprise.
This episode will dive into several factors that are critical to getting started, including:
Setting goals, both personal and professional

Establishing self-awareness

Researching your industry constantly

"Getting started quick" and not delaying in reaching for your goals

Embracing improvisation
Nick is also a published author! Click here to check out his book, The Pizza Equation: Slicing Up How to Run a Successful Pizza Enterprise.
MUSIC CREDIT: Theme music for The Business Equation Podcast – Never Forget by Gareth Johnson & Chris Bussey, via www.audionetwork.com
Subscribe to The Business Equation Podcast Today!
Connect with Nick Bogacz and The Business Equation